Get Auto Repairs in Billings, Montana From Our Mobile Mechanics
Coming Soon To Billings, Montana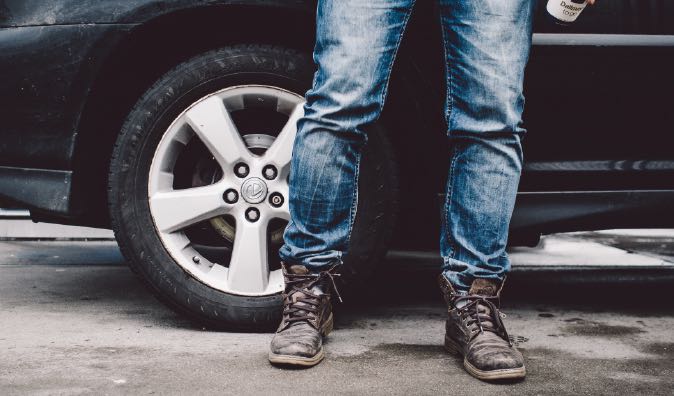 Top Mobile Mechanics in Billings, MT
Does your vehicle have a dent that needs to be removed? Well, you can always trust our convenient and reliable dent removal services that the clients of Billings, Montana and surrounding Yellowstone County have enjoyed for over the years. At Wrench mobile mechanic, we fix both major and minor body damage, resulting from hail damage. Our stress-free dent removal process eliminates the need for a traditional body repair method, which can sometimes prove to be time consuming and expensive. And in most situations, the conventional body repair method is unnecessary. Get quick auto repair quotes and schedule an appointment for a mobile mechanic to come to you - at home or office - for your vehicle repair needs by contacting Wrench today.
Why Choose a Mobile Mechanic
No one likes to wait around at a dealership and be inconvenienced by the long wait times. Unfortunately, owning a vehicle inherently comes with the hassle of auto repair, but at Wrench, we have eliminated the need for you to bring your car in for service and wait for repairs to be completed. Whenever you notice anything unusual with your brakes, don't hesitate as it might lead to a bigger issue. Bring your vehicle immediately to us, and we will check it and advise you accordingly. Our brake repair services include lining replacement, pad replacement, wheel cylinders, brake rotors, machining, master cylinders, and hose replacement, just to name a few. For reasonable prices, incredible stopping power and expert brake repair services, call Wrench mobile mechanic for your next auto repair.
How to Schedule an Appointment with Wrench
It doesn't matter if your car or truck is inoperable or just needs new spark plugs. Wrench mobile mechanics will perform the auto repairs in a courteous and professional way in Montana. When you call Wrench and get an auto repair quote, that's the price you'll pay for the service. If you aren't sure what's wrong, we'll set up a diagnostic appointment and send a mechanic to your preferred home or office location. At that time, he or she will diagnose the problem quickly. Wrench will then provide an accurate quote for the repairs to your respective vehicle. The technician will perform the work only after you agree to the estimate.
What to Expect From a Service Appointment
Wrench's mobile mechanics have the skills and experience to service your car with outstanding care. We offer a full line up of maintenance and repair services such as engine work, heating and cooling, and transmission repairs. We'll even visit to perform routine tasks like tire and oil changes. Whether you need a thorough tune up for your car or complex repairs, you can count on the master mobile mechanics at Wrench to take care of your vehicle with the experience and expertise you deserve. Contact us to set up your convenient home or office-based service appointment.
---
---
---
Auto Repairs for Popular Vehicles