Get Auto Repairs in Birmingham, Missouri From Our Mobile Mechanics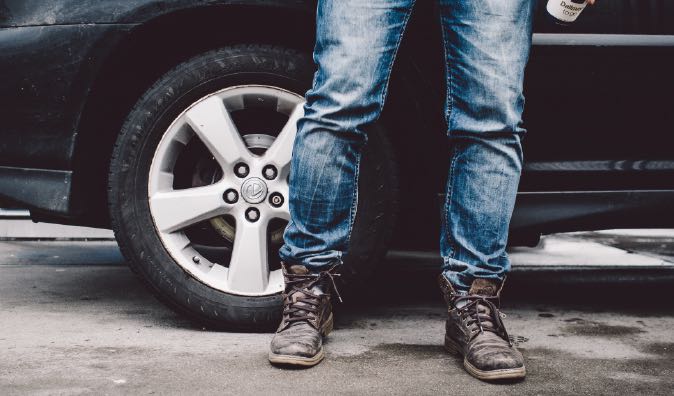 Top Mobile Mechanics in Birmingham, MO
Have you been searching for the top mobile mechanics in Birmingham, Missouri in Clay County or elsewhere in the greater Kansas City metro area? Well, you are in luck because Wrench's experienced mobile mechanics are providing our services in any convenient location in Birmingham! We have a large team of mobile mechanics that specialize in a variety of skills whether it be working on a specific make or model, or even performing difficult repairs. No matter what services your vehicle needs, whether it be a routine oil change and tire rotation or a more complex battery or alternator replacement, Wrench's mobile mechanics have got you covered! Visit our website's homepage to book an appointment with our mobile mechanics in the Birmingham area today!
Why Choose a Mobile Mechanic in Birmingham, MO
If your daily routine is pack with work, family, friends, errands, and more, you probably don't have the time to get your vehicle serviced at a traditional auto repair shop in Birmingham, Missouri. If that's the case, you should try booking an appointment with our mobile mechanics. Our mobile mechanics will come to your location and work on your vehicle, and you don't even have to stick around the entire time! All we ask is that you be present at the start and end of your appointment so we can get the keys to your car and then return them at the appropriate time. By skipping the physical auto repair shop, you won't need to stress about how you are going to get your vehicle there or how you are going to pay the towing fees because we come to you! Let us show you the future of the auto repair industry by booking an appointment with our mobile mechanics in Birmingham, Missouri today!
How to Schedule an Appointment with Wrench
It only takes a few minutes to book an appointment with our Birmingham mobile mechanics, so go to our website homepage or log in to our app. If you have a Wrench account already, log in as this will speed up the process because we will save the information about your vehicle. If you don't have an account, we will need to know the year, make, and model of your car as well as some other basic information. Then we will need to know which services your car needs. You can feel free to book as many services as you want. In fact, when it comes to maintenance services, we recommend that our customers get multiple services at the same time so they don't have to constantly book new appointments with us. If you don't know which services we offer, browse through the "Services" tab on our website to learn more. If you don't know what the problem is, you might not know which service to chose. In that case, you should book a diagnostic appointment. Then we will use all of this information to provide you with an affordable auto repair quote for your service in Birmingham, Missouri. Once you accept our quote, you will choose a date and time for your appointment as well as a specific location in Birmingham, Missouri.
What to Expect From a Service Appointment
You shouldn't worry about a single thing when you are waiting for your Wrench auto repair appointment. Our mobile mechanic will show up prepared and on time to the location you have scheduled. You will need to come out to your car and give our mechanic the keys so they can begin their work, but after that, you will be free to do whatever you like. Our mobile mechanic will ensure that you are updated throughout the process, so when your vehicle is finished, you will be the first to know. At that point, you will need to come back to your vehicle, and our mobile mechanic will let you know if he saw any other issues with your vehicle during the appointment. All you need to do is get right back in your vehicle and cruise down the streets of Birmingham, Missouri with the peace of mind that your car is in great condition. Here at Wrench, we are looking forward to performing our convenient auto repair and maintenance service on your vehicle in Birmingham, Missouri soon!
---
---
---
Auto Repairs for Popular Vehicles