Get Auto Repairs in Bismarck, North Dakota From Our Mobile Mechanics
Coming Soon To Bismarck, North Dakota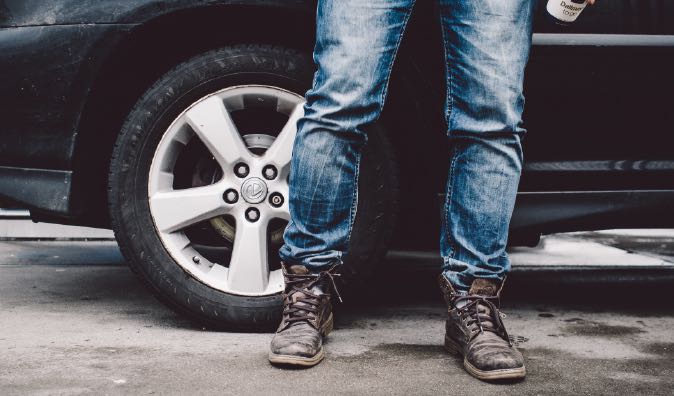 Top Mobile Mechanics in Bismarck, ND
If you find yourself in your broken-down car in Bismarck, North Dakota or anywhere else in Burleigh County, give Wrench's mobile mechanics a call. We will save you time, money, and stress with our extremely convenient mobile mechanic and auto repair services. You can give us a call today to get your auto repair quote. We will stand by our quote and it will be affordable and completely transparent. We have no hidden fees so you will know exactly what you'll be paying us. To book one of our skilled mobile mechanics, you can either give us a call or fill out our short online form. We will do everything in our power to get you back on the road as efficiently as possible so you can spend your days off spending time with your family at Fort Abraham Lincoln State Park rather than wasting it at the car shop.
Why Choose a Mobile Mechanic
As you can see, we have an extensive list of services which we provide for our customers, covering many aspects of the auto repair industry. We aim to be a one-stop solution for our loyal customers – a place where they always call us for their vehicle if they find a problem and aren't sure what to do. We offer both 12,000 mile/1 year warranties on our work, giving you extra peace of mind when you decide to work with us.
How to Schedule an Appointment with Wrench
When you book a Wrench service appointment, you can choose where you want Wrench mobile mechanics to service your car. We can replace your car's brake pads while your car is parked in your driveway or repair your engine cooling system while the vehicle sits in the parking lot outside your workplace in North Dakota. Simply let us know what service you require when you get in touch with Wrench. We'll give you an accurate auto repair estimate to let you know how much you need to pay, with no hidden fees or charges. Please do not forget to share your service experience with us.
What to Expect From a Service Appointment
Wrench is equipped to carry out a full range of repairs, from painless dent removal to restoration work resulting from a major impact. Our on-site collision repair services use the most advanced high-tech equipment. This ensures that any maintenance and repairs we do on recent models will comply with the directives and latest technologies used by auto manufacturers. We employ computerized processes in all body repairs to provide the quality control that you, the customer, expect. Our teams handle auto body restoration for individuals, fleets, and management companies. Our range of services extends from passenger vehicles. So contact us today and you'll be cruising before you know it.
---
---
---
Auto Repairs for Popular Vehicles