Get Auto Repairs in Blaine, Minnesota From Our Mobile Mechanics
Coming Soon To Blaine, Minnesota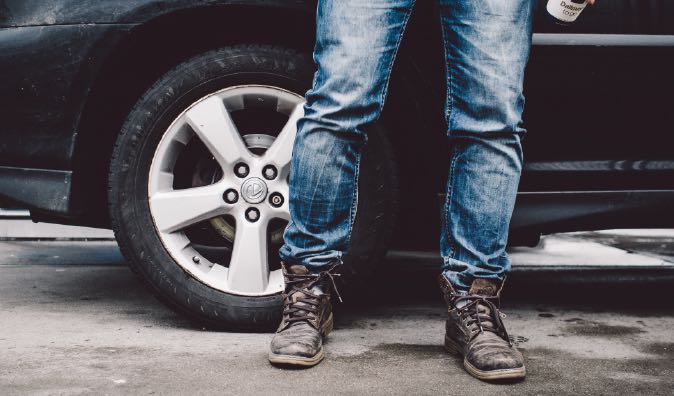 Top Mobile Mechanics in Blaine, MN
At Wrench, we're dedicated to providing top quality auto repair and maintenance services to our customers in Blaine, Minnesota and surrounding Anoka and Ramsey counties. Whether you call us for routine maintenance or a less common auto repair need, you'll find that our service is far from ordinary. You'll be impressed by our certified technicians, who utilize the latest diagnostic equipment and highest quality parts and fluids to service all makes and models of cars, trucks, and SUVs. You'll be delighted with the comfort and convenience of our services.
Why Choose a Mobile Mechanic
If you ever see spots of red oil under your car or notice that your transmission fluid is low, your transmission may need to be resealed. Both cases are usually a sign that your transmission is leaking fluid. During a reseal, a technician will inspect the underbody of your car for any external seals or gaskets that could be leaking. If the transmission is running smoothly otherwise, all of the leaky external components will be replaced without having to remove the transmission. If the front seal must be replaced, however, the transmission will have to be removed first. So, if you notice any pools of red liquid under your car, be sure to call us for your auto service. One of Wrench's master mobile mechanics will be standing by to assist you.
How to Schedule an Appointment with Wrench
To book an appointment with one of our mobile mechanics, you can either give us a quick call or fill our the short form on our website. We will ask what the problem is that your are experiencing with your vehicle, however if you don't know, we can set up a diagnostic appointment first. Then we will send out a mechanic to take a look so we know exactly which parts and services you will need. We will use that information to calculate your auto repair quote in Minnesota. At that point you will be able to choose a date and location for your auto repair service. Then we will match you with a qualified mobile mechanic in your area. Our master mechanic will show up to the chosen location prepared and on-time to handle your auto services.
What to Expect From a Service Appointment
The key to our success is providing you with top-notch services is the exemplary services offered by our experienced technicians. You need your vehicle to be at peak performance, which means you need expert technicians that you can trust! Keep your life on track and moving forward behind the wheel of a fully operational vehicle all at your convenience. So give Wrench a call today!
---
---
---
Auto Repairs for Popular Vehicles