Get Auto Repairs in Bloomingdale, Washington, DC From Our Mobile Mechanics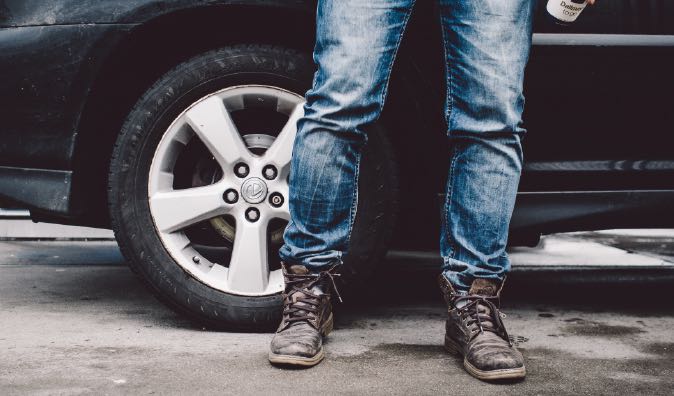 Top Mobile Mechanics in Bloomingdale, DC
In rain, snow, or shine, Wrench's reliable mobile mechanics will be providing high-quality auto repair and maintenance services to all of our customers in Bloomingdale, Washington DC. Our team of skilled mobile mechanics is working to improve the auto repair experience for every single customer. By choosing Wrench, you will be saving yourself time, money, and stress! Mobile mechanics will bring the auto repair shop to any location of your choice in Bloomingdale, Washington DC whether that be your home, office, or even a nearby shopping mall. Keep reading to learn more about how our mobile mechanics will benefit you when it comes to solving your automotive issues!
Why Choose a Mobile Mechanic in Bloomingdale, DC
Mobile mechanics, in general, are the perfect auto repair solution for any lifestyle in Bloomingdale, Washington DC. If you are busy, mobile mechanics will fit nicely into your schedule. If you just want to stay home, our mobile mechanics will allow you to do that. No matter what you need, Wrench has got you covered. By hiring our mobile mechanics, you won't have to hire a tow truck to get your vehicle to the shop as we will bring the shop to your location. Our mobile mechanics will come prepared with all the tools and knowledge needed in order to get your car back to prime condition. All you have to do is reach out and request an appointment with our mobile mechanics in Bloomingdale, Washington DC. We offer hundreds of auto repair and maintenance services from quick and easy oil changes to more complex replacements like a battery replacement or an alternator replacement. Book an appointment with us today and you won't want to visit a traditional repair shop again!
How to Schedule an Appointment with Wrench
There are many ways to book an auto repair appointment with Wrench. If you already have our mobile app on your phone, you can quickly open the app and book an appointment in less than five minutes. If you don't have our app, don't worry! All you have to do is visit our website and go to the homepage. You can visit our website on your smartphone, tablet, or even your laptop! If you have a Wrench account, log in. If you don't have an account yet, we recommend making one so that we can save your vehicle's information, making it easier for you to book appointments in the future. To book a one-time appointment or to create an account, we will need to gather some basic information about your vehicle such as its year, make, and model. Then we will need to know how we can help. You can browse our website to see all of the services we offer. If you know what your vehicle needs such as an oil change and tire rotation, you can request those services. If you don't know what services to choose, you can request a diagnostic appointment. Then we will be able to take all this information and give you a quote for our services. At that point, you will let us know which date, time, and location in Bloomingdale, Washington DC works best for you.
What to Expect From a Service Appointment
Since our services can be personalized to your schedule and your lifestyle, every service is different. Our mobile mechanic will show up at the location you chose on-time and ready to get your car back on the road. You will give the car keys to our mobile mechanic and then you are free to stay or leave, whichever you prefer. Our mobile mechanic will take very good care of your car so you won't need to worry about anything. When we are finished with our services, we will let you know, clean the area, and return your car keys. That all it takes to get your car up and running! Book an appointment with Wrench's mobile mechanics in Bloomingdale, Washington DC today!
---
---
---
Auto Repairs for Popular Vehicles