Get Auto Repairs in Bloomington, Illinois From Our Mobile Mechanics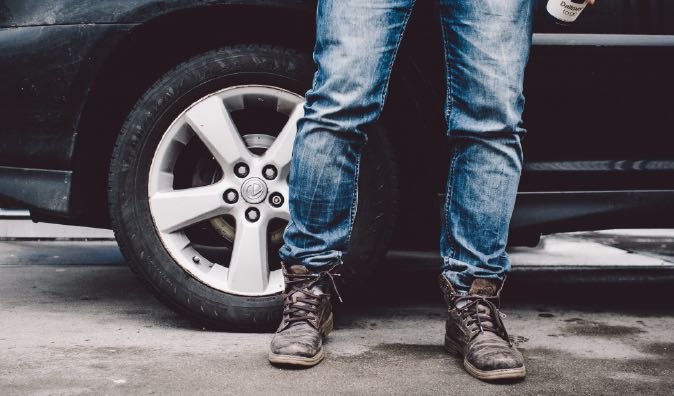 Top Mobile Mechanics in Bloomington, IL
When an accident occurs in Bloomington, Illinois and surrounding McLean County, our experts quickly set in motion a complete autobody repair service that only ends when Wrench's master mobile mechanic deliver a flawless vehicle back to you. After cost estimates have been provided and approved by your insurance company, we handle everything from dent removal to respraying. But our onsite car body solutions are also qualified to take care of any kind of crash repair approved by the insurer, including wheel alignment, windshield replacement, bumper repairs and air conditioning systems. We even deal with rust and paint chip problems at your preferred place and time.
Why Choose a Mobile Mechanic
In Illinois, a properly working air conditioner is vital to keeping your car comfortable all year round. Regular car services will check for obvious faults which may be associated with the air conditioning system, like drive belt tension, visible signs of refrigerant leaks and loose or faulty compressor or equipment mounting brackets, however it's good practice to have a comprehensive air conditioning service regularly by Wrench master mobile mechanics.
How to Schedule an Appointment with Wrench
In response to a phone call from you, a Wrench mobile mechanic will come to wherever your car is. On arrival, the Wrench mechanic will make a clear diagnosis of what needs fixing, so you can get back on the road. A Wrench mechanic can come to you in a parking lot or even to your home. Our specialist will take their time and meticulously analyze and strange sounds or behavior coming from your car. When you call us, a member of the Wrench team gathers all your information, including a description of the problem and your location, and we make sure you get exactly the help you need.
What to Expect From a Service Appointment
Wrench mobile mechanics are equipped to carry out a full range of repairs, ranging from dent removals to restoration work resulting from a major impact. Our collision repair centers use the most advanced onsite high-tech equipment. This ensures that any maintenance and repairs we do on recent models will comply with the directives and latest technologies used by auto manufacturers. You can schedule an appointment at your convenience using Wrench's website or by calling our support phone number. You may also download our mobile application for iOS or Android for added convenience.
---
---
---
Auto Repairs for Popular Vehicles