Get Auto Repairs in Bloomington, Indiana From Our Mobile Mechanics
Coming Soon To Bloomington, Indiana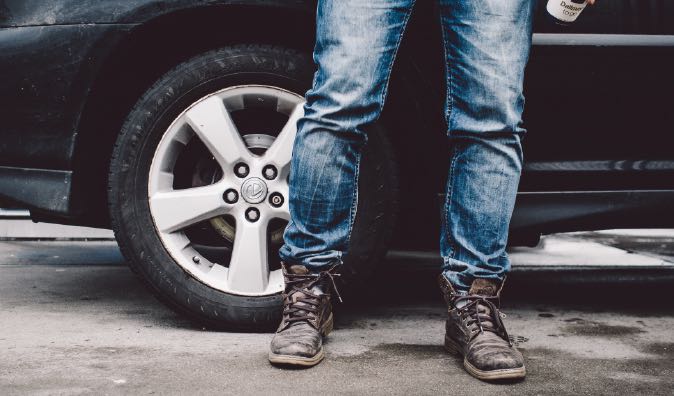 Top Mobile Mechanics in Bloomington, IN
We offer competitive and fair pricing because we believe that auto repair work shouldn't cost an arm and a leg. Wrench mobile mechanic is on-site, full-service, preventive maintenance and auto repair solution that has served Bloomington's car, truck and SUV owners for years. The Wrench is made up of a team of trustworthy mechanics who have years of experience troubleshooting and repairing both domestic and foreign vehicles in Monroe County. We work hard to give our customers the peace of mind they deserve in knowing that their vehicle will be serviced or repaired correctly the first time in Bloomington, Perry, Richland, and Van Buren townships.
Why Choose a Mobile Mechanic
Life is restless, and the modern world with all it's conveniences never seems to get any simpler. At Wrench, we come to you so that you don't have to spend hours waiting in a stuffy waiting room for your auto repairs. Even if you are handy enough to diagnose a problem with your vehicle, it takes time and effort to research, locate and purchase the parts. It's just easier in every way to hire a Wrench mobile mechanic to do the job.
How to Schedule an Appointment with Wrench
Timeliness and convenience are factors that we take into consideration when setting up a Wrench service appointment. With Wrench, we allow you to schedule last minute and routine repairs without waiting in line. Our appointment scheduler allows customers in Indiana to coordinate their preferred appointment date, time, and location. Less intensive repairs can usually be completed during same day appointments, while others require at least a day of notice. Please don't forget to share your service experience with us online.
What to Expect From a Service Appointment
Our mission is to grow, to keep our values front and center, to build trust and confidence for each and every customer and to be a positive, and be a participating member with our local communities. Our value as a company is best demonstrated when we add value to our customers, our employees and our communities. Our experienced mechanics will set you up with the best mobile mechanic for your vehicle. Wrench is dedicated to full disclosure on all our prices. When you call us to book a mobile mechanic appointment, the price we quote is exactly what you pay, with no surprises. To show you how much you can typically expect to pay for auto repairs and maintenance, please visit repair types and average costs on our website.
---
---
---
Auto Repairs for Popular Vehicles