Get Auto Repairs in Boca Raton, Florida From Our Mobile Mechanics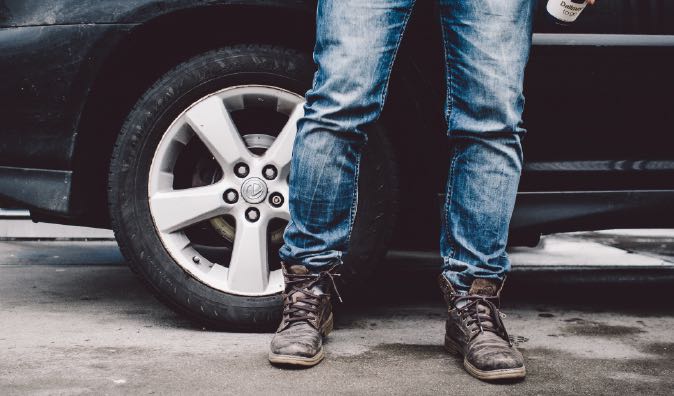 Top Mobile Mechanics in Boca Raton, FL
Wrench mobile mechanic in Boca Raton, Florida and surrounding Palm Beach County is here to bring you top quality vehicle performance. Your comfort and your confidence are the most important parts of your driving experience. Vehicle driveability and handling are enhanced by suspension repair and maintenance service. Our technicians fully understand how to keep your vehicle's frame, wheels, and axle operating in perfect unison. We provide all suspension part replacements, including shocks and struts, coil springs, alignment kits, and more.
Why Choose a Mobile Mechanic
It's easy to maintain vehicle control and comfort when you have a dedicated technician, like the ones at Wrench, performing all the necessary suspension repair services. Ride over any road terrain safely with Wrench's quality suspension repair services. If you notice your vehicle pulling to the right or left on its own, then you need a wheel alignment service. Act fast and you just may save your tires too! Unnecessary tire replacements are very expensive. Get a wheel alignment instead from our mobile mechanic at your preferred place and time.
How to Schedule an Appointment with Wrench
Get customized automotive care quote from Wrench, including a long list of auto repairs and maintenance. Even if you have no idea what's wrong with your car, we can help you by sending a mobile mechanic for a diagnostic appointment on your vehicle. When you call, we will ask what you need and then give you an auto repair quote. When technicians comes to your home or office, they complete the requested services quickly and with no surprises while you tend to do more important things, such as spending time with your family or completing your day's work. It's as simple as that!
What to Expect From a Service Appointment
If you live in Florida, call Wrench in order to schedule your service appointment. Wrench offers a full spectrum of auto repair and maintenance services that include brakes, tire repairs, oil changes, engines, heating and cooling, transmissions, electronics, and so much more. Our home-based service is designed with your convenience in mind. Call Wrench when you need maintenance and repairs for your car or truck, or schedule an appointment online when you visit our website. Our prices are fair, and our mobile mechanics are experts at what they do. Whether you need an oil change or a complete tune-up, Wrench delivers the outstanding auto repair service anywhere you need!
---
---
---
Auto Repairs for Popular Vehicles