Get Auto Repairs in Bonsall, California From Our Mobile Mechanics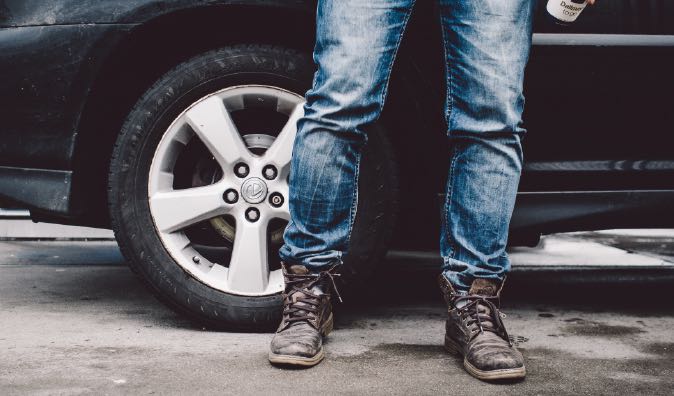 Top Mobile Mechanics in Bonsall, California
At Wrench, we have experienced mobile mechanics who serve Bonsall and the greater San Diego County. You can forget about waiting in long lines at auto shops because our mobile mechanics make house calls. When you contact Wrench, you will get an estimate for the auto repair work you need. Book an appointment and Wrench mobile mechanics will come directly to your home or office and service your vehicle from your driveway or parking space. Once your car is serviced, you can go back to enjoying the drive from The Grand Del Mar to Coronado knowing your car does not have any faults.
Wrench services different models of cars and trucks. We offer a wide range of services from oil changing to brake jobs and other repair and maintenance. Wrench also offers a 12 month or 12,000 mile warranty on our services.
Why choose mobile mechanics?
Customers in Bonsall choose mobile mechanics because they are convenient. They bring their mechanical equipment right to your home or office. The mechanics have knowledge and experience in dealing with automobiles of different models. They have all passed a background check and have been vetted for reliability and skills. Instead of having to drive to the auto repair shop, you can enjoy the same services from the convenience of your home or office.
Instead of spending the day at the auto shop, you now have the freedom to do other important things while your car is being repaired or maintained.
What to expect from a service appointment
Wrench offers our customers customized care. We have a full range of repair and maintenance services. If you do not know what is wrong with your car, we can perform a diagnostic test to find the problem. Wrench will provide you a quote, and you can book an appointment. Our mechanics are professional when working and always carry everything they need to your home or office, ensuring they do not have to leave to look for a tool or part.
Our mechanics are trustworthy, and you can trust that all vehicles are handled with care like they are one of our own cars.
Wrench maintenance and auto repair services
Our professional mechanics love your cars as much as you do. We work on expanding our range of services to cater to all your car needs. As such, Wrench performs a range of maintenance and auto repair services for clients. We offer full diagnostic checks on your vehicle, service your engine, cooling, and exhaust, repair and provide external vehicle parts. We can also improve and customize lighting and horns, perform car heating and air conditioning repair and maintenance services, and replace worn out brake pads, among other services.
You can look at our website or call Wrench if you need more information on a service.
Browse the profiles of some of our mechanics who are part of the team delivering excellent services to customers. Getting a mobile mechanic is simple, all you need to do is contact Wrench and a mechanic will come to your location. Once Wrench services your car, you will not think of going to an auto repair shop anytime soon.
---
---
---
Auto Repairs for Popular Vehicles