Get Auto Repairs in Bordentown Township, New Jersey From Our Mobile Mechanics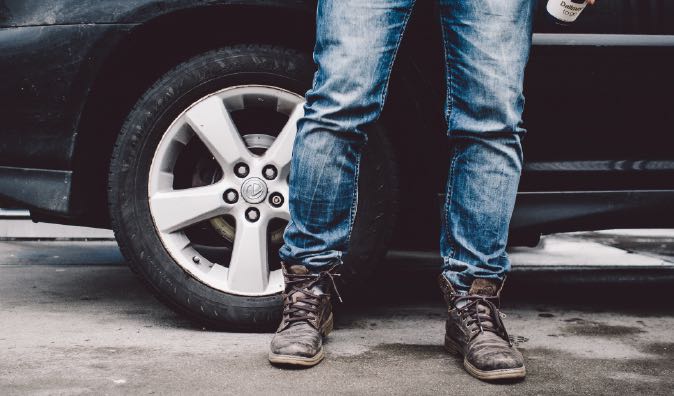 Top Mobile Mechanics in Bordentown Township, NJ
Wrench's mobile mechanics are now bringing convenience to the auto repair industry in Bordentown Township, one service at a time. Our mobile mechanics allow you to spend your time and energy on the things that matter most to you, not wasting it for hours on end at an auto repair shop. We bring the shop to your location in Bordentown Township, New Jersey. This means you can get your vehicle repaired in your driveway, office parking lot, or anywhere else that you find convenient. We are here to make your auto repair experience enjoyable, and to us, that means fitting into your busy schedule. Book your Wrench auto repair or maintenance appointment today!
Why Choose a Mobile Mechanic
Mobile mechanics are the biggest advancement in the auto repair industry in years! Not only will they be the most convenient option for repairing your vehicle, but at Wrench we don't settle for just any mechanic. At Wrench, we work hard to ensure that we are only hiring the best mechanics in Bordentown Township. In order to do this, we have a very long hiring process in place so we know exactly who we are hiring. We look for mobile mechanics that not only have the experience to handle whatever comes their way, but also the passion to repair our customer's cars. This passion and dedication to the industry sets us apart from other mobile mechanic companies because we put our customers first. Let us show you how enjoyable auto repair services can be by booking an appointment with Wrench today!
How to Schedule an Appointment with Wrench
To get your service appointment with us, log onto our app or website and fill out our short service form. You will enter in a little bit of information about your vehicle such as the make, model, and service needs. Once we know which services we will be performing, we will calculate an auto repair quote for you. This quote will be personalized to your exact situation and you won't have to worry about any hidden fees. We provide honest quotes for all of our services before any work is done so you can know what to expect. Once you accept our quote, you will be able to choose a date, time, and location in the Bordentown Township area that fits in with your schedule. Then you will be all set! Our mobile mechanics will do their best to get your vehicle back on the streets of Bordentown Township once again.
What to Expect From a Service Appointment
You can expect that our mobile mechanics will arrive at your preferred location in Bordentown Township on-time and ready to perform our services in the more efficient way possible. When we arrive, you will need to give us the keys to your vehicle, but after that you will be free to spend your time however you please. If you do decide to spend your time elsewhere, we will stay in contact with you so you can know the status of your vehicle. As soon as we are finished, we will let you know and you can return to your vehicle whenever it is convenient for you. Then your vehicle will be ready to cruise along the streets of Bordentown Township again. Book your appointment with us today and your vehicle will be up and running before you know it!
---
---
---
Auto Repairs for Popular Vehicles