Get Auto Repairs in Boulder, Colorado From Our Mobile Mechanics
Coming Soon To Boulder, Colorado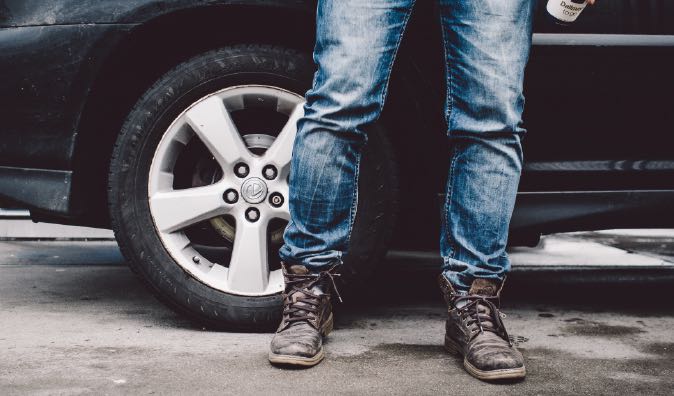 Top Mobile Mechanics in Boulder, CO
Call Wrench mobile mechanic for battery replacement, oil changes, tune-ups, muffler exhaust repair, brake service, shock or strut replacement, A/C service, and anything else your car or truck needs in Boulder, Colorado. We also offer excellent service specials for all of our customers - new and repeat - to make sure you know you're appreciated. If you're thinking about purchasing a car, we can help ensure you're making a sound investment with a thorough pre-purchase inspection.
Why Choose a Mobile Mechanic
We are qualified to handle exhaust work for domestic and foreign vehicles, including mufflers, pipes, turbochargers, and other exhaust components. If you hear loud noises, clunks, or rattles, call us so we can diagnose the issues with your car or truck. We'll deliver quiet, leak-free exhaust performance for your vehicle. We are here for any kind of trouble with your car or truck. We know your vehicle breaking down can be frustrating and even worse it can leave you stranded. So we provide the best service we can to make you feel at ease during such a time. If you ever need emergency vehicle service, call us. We provide towing in addition to repairing your vehicle so you can relax and let us take care of it.
How to Schedule an Appointment with Wrench
When you decide to get an appointment with one of our mobile mechanics, you'd be happy to hear that the process is super simple. First, you will need to get in contact with us by giving us a call or by completing the form on our website. We will ask for the year, make, and model of your vehicle. Then, if you know what is wrong with your vehicle, we will ask you to tell us. If you are unsure, we can have one of our mechanics come check it out in a diagnostic appointment. After we have gotten all of that information, we will create your auto repair quote that is complete and transparent. Then you will select a convenient time and place for your service appointment. Our team will find a mechanic in the Boulder County that is available and assign them to you. It's that easy with Wrench's mobile mechanic services.
What to Expect From a Service Appointment
You can count on us to perform any car maintenance and repair service in Colorado. We provide numerous services including oil and filter change, brake pad replacement, engine services, heating and cooling system maintenance, electronic system maintenance and transmissions, just to mention a few. We offer all these services at an affordable price ensuring that our services match the value of your money. We love your car as much as you do and we treat it as our own. Contact us today by giving us a call or find us on our website for any maintenance services. After servicing your vehicle, we can even advise you on how to avoid additional troubles and how to take good care of your car.
---
---
---
Auto Repairs for Popular Vehicles