Get Auto Repairs in Boynton Beach, Florida From Our Mobile Mechanics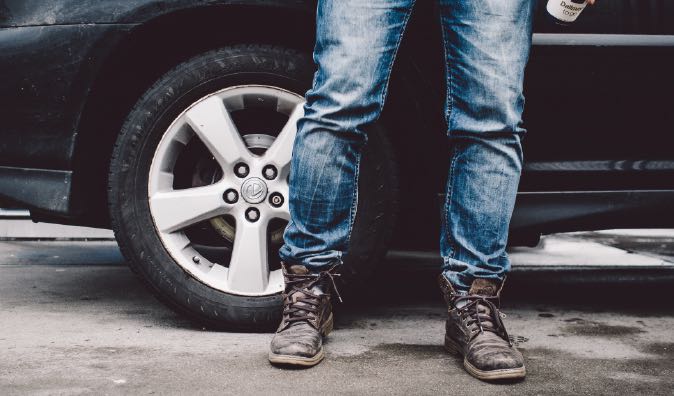 Top Mobile Mechanics in Boynton Beach, FL
Wrench Mobile Mechanics are one of the leading auto repair solutions serving customers in Boynton Beach, Florida and surrounding Palm Beach County. All automotive repair and mechanic services are performed by highly qualified mechanics. Our mechanics works on numerous vehicles with the use of quality truck and car repair equipment. Whether you drive a passenger car, medium sized truck, mini-van, or SUV, our mechanics strive to ensure that your vehicle will be performing at its best at all times. Our auto repair solution is capable of servicing a variety of makes and models at your preferred time and place. Our superior standards show that our mechanics always have the best interests of our customers in mind. Looking for a one-stop automotive repair solution? Look no further than Wrench, and allow our mechanics to give you a reliable estimate of any automotive repair issue you might be facing.
Why Choose a Mobile Mechanic
Our mobile mechanics at Wrench are fully committed to getting your car or truck back on the road in the most convenient way possible. Our mobile mechanics can save you time, money, and most importantly, stress! All you need to do is give us a call. Auto repairs don't need to be as time consuming as you may think. How often you change your oil and what type of oil you use are critical to the health of your vehicle. While there are many different grades of oil, your owner's manual will have the specific grade for your vehicle. At Wrench we have the warranty approved recommended grade for your vehicle.
How to Schedule an Appointment with Wrench
During your service appointment, you will be able to spend your time doing whatever it is that you need or want to get done. For example, if we come out to your home, we can service your vehicle while you watch a movie. Or if we come to your office we can fix up your vehicle while you continue working. Since we are able to come out to your location, there will be no need to hire a tow truck in order to transport your broken down vehicle to the shop. This way you can forget all about those unnecessary towing fees. Also, you won't have to stress about rearranging your plans for the day due to an unexpected broken down car. We can get your vehicle back to its prime condition while you continue on with your routine. So book an appointment with us today and you'll be back on the road before you know it.
What to Expect From a Service Appointment
If you're a curious customer when it comes to your auto repair services, our experienced mechanics are able to communicate from a proffessional perspective. Our mechanics will provide you with as much information about your vehicle as you wish to know. Getting an appointment with us is easy, just call or reach us to website. Or get a free quote from us. Our technicians get in touch with you as quickly as possible.
---
---
---
Auto Repairs for Popular Vehicles