Get Auto Repairs in Bridgeport, Connecticut From Our Mobile Mechanics
Coming Soon To Bridgeport, Connecticut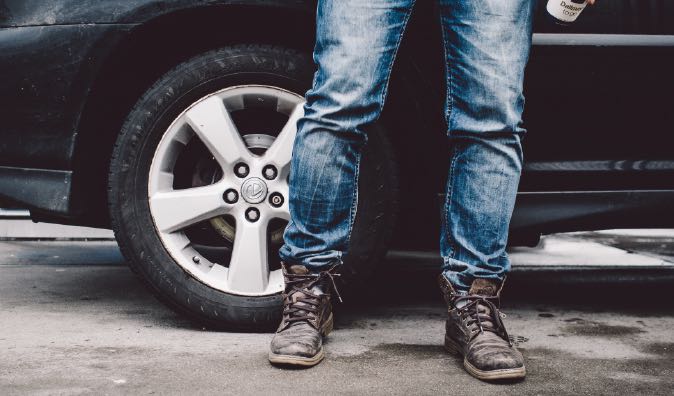 Top Mobile Mechanics in Bridgeport, CT
Drivers of Bridgeport, Connecticut can request the quick and convenient auto repair services from Wrench's mobile mechanics. Our skilled mechanics can perform high quality auto repair services at any location that you find convenient such as your home or your office. While we get your car running again, you will have the freedom to spend your time doing whatever you need or want to do in Fairfield County. Our mobile mechanics are capable of doing a huge variety of services from oil changes to brake repairs. Schedule an appointment today and you'll be cruising down the highway in your car in no time.
Why Choose a Mobile Mechanic
You get more out of your auto service whenever you call Wrench. We aren't just skilled technicians of the highest caliber, but we also utilize the most advanced tools and equipment in the industry. Your auto repair needs are handled with the same commitment to excellence as your maintenance services. Our team fixes engines, transmissions, braking systems, suspensions, A/C, and much more! Our skills are only enhanced by our state-of-the-art equipment, and it helps us provide the best Mercedes, Volkswagen, BMW, and Audi services. We are the preferred alternative to the expensive dealerships, and we offer services that are just as good, if not better than any local Mercedes, Volkswagen, BMW, or Audi dealer.
How to Schedule an Appointment with Wrench
When you contact Wrench to schedule an appointment, we will ask you to tell us what the problem is with your vehicle. If you don't know, we can set up a diagnostic visit. For that visit, our mobile mechanic will come to you and take a look at your vehicle so we know exactly what parts and services you will be needing. Then we will calculate your auto repair quote with that knowledge. Then you will get to choose when and where you would like your service appointment to happen. We will match you up with an extremely qualified mechanic and they will arrive on-time and fully prepared to solve any issue. All you will need to do for the appointment is give the keys to your car to our mechanics so they can begin their job. Once you do that, you'll be free to go and spend your time wherever you please. We will keep you notified with our services and send you a message when the service is completed and our mechanic will return your keys. When you return to your car, the area will be all clean and your car will be ready to be driven. Call us today and we'll get you back on the road as quick and safe as possible.
What to Expect From a Service Appointment
As a car owner, you are serious about driving excellence. With a luxury vehicle so engineered for the driver, it's no question that you won't let just anyone handle your car repair and service needs. When you need car repair or maintenance in Bridgeport, Connecticut, you need to find a dealership alternative with superior car knowledge. That's where the mobile mechanic repair experts at Wrench in Connecticut come in. We love cars, especially when they're at peak performance! That's normally how our mobile mechanics leave our customers vehicles, after we've provide all necessary maintenance services, including oil changes, tune-ups, fluid services, filter changes, tire services, diagnostic services, and more. Our preventative maintenance services are the key to your car's enhanced performance and extended road-life.
---
---
---
Auto Repairs for Popular Vehicles