Get Auto Repairs in Brooklyn Heights, Ohio From Our Mobile Mechanics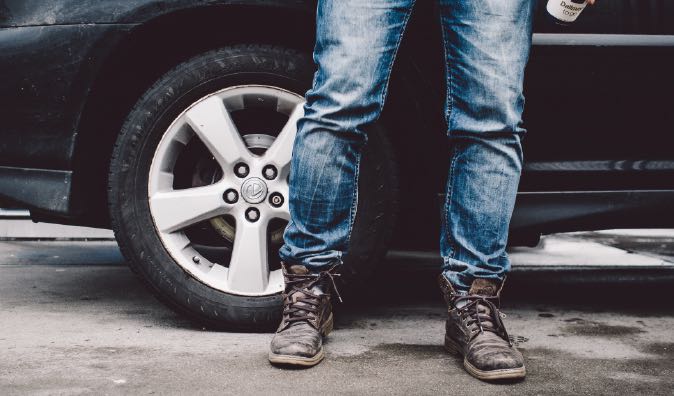 Top Mobile Mechanics in Brooklyn Heights, OH
For those living in Brooklyn Heights, Ohio and looking to get their car serviced, Wrench is the answer! Wrench is a mobile car repair company with certified technicians who can repair your car in your driveway or in the parking lot at your place of work. In a town as small as Brooklyn Heights, we never want you to be worried about not being able to get the kind of help you need if you find yourself in a bind with your car. One of our Wrench mobile mechanics is happy to come to you to help so you do not have to worry about getting your car to a repair shop and then be inconvenienced while you wait for it to be serviced. Once you experience how easy the process of getting your car repaired can be with Wrench, you will never want to use anyone else. So what are you waiting for? Schedule an appointment with Wrench today.
Why Choose a Mobile Mechanic in Brooklyn Heights, OH
Hiring a Wrench mobile mechanic is a great way to ensure that you have more time to spend doing the things you love. Because our mobile mechanics will come to your house or your place of work in Brooklyn Heights, Ohio, you do not have to waste any time taking your car to the shop or waiting around for it to be ready. You will not have to spend days in Brooklyn Heights without a car, but instead you can strategically choose the time and place when you want to schedule an appointment with one of our mobile mechanics. At Wrench, customer convenience and satisfaction is our top priority, which is why we want you to have the freedom to pick when we service your car. You can pick the date, time, and location, and a Wrench mobile mechanic will be more than happy to help. The convenience of mobile auto repair will allow you to spend more time doing things you love, whether that be hanging out with your friends and family or going into Cleveland for the day. Give Wrench a try today, you will not regret it!
How to Schedule an Appointment with Wrench
Scheduling an appointment with a Wrench mobile mechanic in Brooklyn Heights, Ohio is easier than ever before! Log onto the Wrench website or app and create an account if you have not already done so, and go follow the steps to get a free quote. We will need to learn about the car that you drive and the issues you are having in order to determine what may need to be repaired. Understanding what car you drive and what is wrong with it will help our mechanics be best prepared to tackle the issue when they are on-site. If we are not able to figure out what is wrong prior to the appointment, or you do not know what the cause of the issue is, we are happy to set up a diagnostic appointment. A Wrench mechanic can come out to Brooklyn Heights and take a look at your car to determine what is wrong, and then can gather the tools or replacement parts needed to make the repair. If you have any other questions, or are not sure if you actually need to schedule an appointment, we have a highly skilled customer service team that is trained to answer any questions that you may have. After all of the information has been gathered, you can pick the date and time of your appointment through the user portal on the Wrench website or app. It's that easy! Schedule an appointment in Brooklyn Heights with Wrench today!
What to Expect From a Service Appointment
If you have never used a mobile mechanic before, do not stress about it! We know what we are doing and Wrench will walk you through the whole process. The Wrench mechanic will arrive at the location in Brooklyn Heights, Ohio on-time and with all of the proper equipment, so you do not have to worry about supplying anything besides your keys. Simply hand your keys to the mechanic at the start of the appointment and be present so they can return them at the end. After you have dropped off the keys, you are free to do whatever you want while the mechanic is working on your car. You will be informed as soon as the appointment is finished so as not to waste any of your time. The entire process is convenient, reliable, and hassle-free. Do not wait another minute to get your car services, and schedule an appointment with a Wrench mobile mechanic in Brooklyn Heights, Ohio today!
---
---
---
Auto Repairs for Popular Vehicles