Get Auto Repairs in Brooklyn, Ohio From Our Mobile Mechanics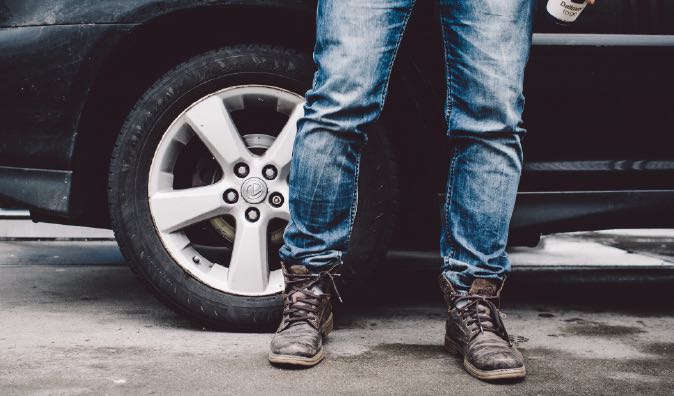 Top Mobile Mechanics in Brooklyn, OH
Living in the heart of Cuyahoga County in the city of Brooklyn, Ohio is great for car owners looking for an auto repair or maintenance service because Wrench's qualified mobile mechanics are here to improve your auto repair experiences. We have a team of dedicated mobile mechanics that have one priority: you! Our mobile mechanics in Brooklyn will bring the auto repair shop right to you whether that be your home, office, or even the James P. Brock Memorial Playground. With Wrench, you will save time, money, and energy for the things you love. We understand that life can get crazy and your car might break down at an inconvenient time. If you book an appointment with Wrench, you will be able to get your car back on the streets of Brooklyn, Ohio, more efficiently and conveniently. Don't hesitate to contact us and schedule your appointment with Wrench's mobile mechanics in Brooklyn, Ohio, today!
Why Choose a Mobile Mechanic in Brooklyn, OH
Our mobile mechanics are the top mechanics in Brooklyn, Ohio. If you want high-quality repairs without having to sacrifice too much time, mobile mechanics provide the best solutions. At Wrench, all of our mobile mechanics have had years and years of experience in the auto repair industry, working with all different makes and models. To ensure that every one of our customers in Brooklyn, Ohio receives repair quality that is up to our highest standards, we have a long and intensive hiring process in place. We carefully select each mobile mechanic on our team through a series of background checks, performance observations, and interviews. So no matter which one of our skilled mobile mechanics comes to your rescue, you can rest assured that your car will be in good hands. Schedule an appointment with our mobile mechanics in Brooklyn, Ohio so you can get back to the things that mean the most to you.
How to Schedule an Appointment with Wrench
Booking an appointment with our mobile mechanics in Brooklyn, Ohio, is very simple! You will need to provide us with a little bit of information on your vehicle and its needs. The first thing you need to do is go to our website or download our app. Then you will be able to create your own account with us or log in to an existing one. We recommend creating an account so that we can log information about your vehicle and its past maintenance services. This will help us prepare for future services and it will make the booking process faster and easier for you. If this is your first time logging onto our website or app, you will need to tell us the year, make, and model of your vehicle as well as which services your vehicle needs. If you don't know what's wrong with your vehicle, that's perfectly fine! You can request a diagnostic appointment where our mobile mechanic will come to your location in Brooklyn, Ohio, and figure out what isn't working properly. Then our mobile mechanic will walk you through how we can solve the problem in the most efficient way possible. Once all that has been done, you will choose a date, time, and address in Brooklyn, Ohio that works best for you. Then you will be able to continue on with your routine without a care in the world because Wrench's mobile mechanics will be right by your side.
What to Expect From a Service Appointment
If you've never had a mobile mechanic perform your auto repair or maintenance services, there's no need to worry or stress. With our mobile mechanics in Brooklyn, Ohio, you will be all taken care of! You can expect that our mobile mechanic will show up at your location in Brooklyn on-time and prepared to get you back on the road. When our mechanic arrives, you will give us the keys to your car so we can get right to work. During your service appointment, you will be able to do whatever you want to do with your time as long as you stay near the service site in Brooklyn, Ohio. You can also stay with our mechanic and watch them service your car if that's what you'd prefer! No matter what you decide to do with your time during the appointment, you will be able to let your stress melt away because we will get your car back to its prime condition very soon. We look forward to repairing your car, so go ahead and book your appointment with our mobile mechanics in Brooklyn, Ohio, today!
---
---
---
Auto Repairs for Popular Vehicles