Get Auto Repairs in Broomall, Pennsylvania From Our Mobile Mechanics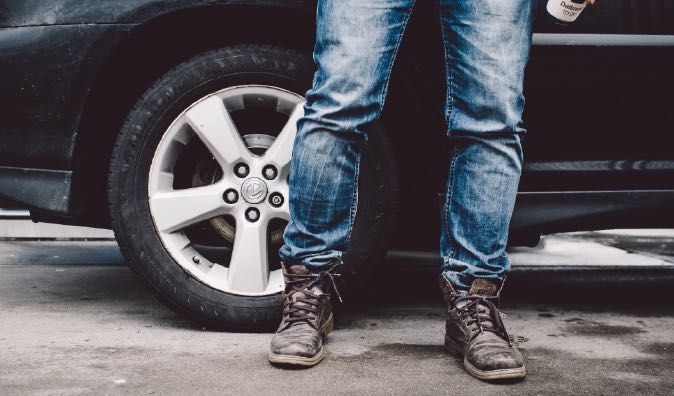 Top Mobile Mechanics in Broomall, PA
If you are dealing with car issues in Broomall, Pennsylvania, or elsewhere in Marple Township or the greater Delaware County, feel free to book a convenient auto repair service with Wrench's expert mobile mechanics. Here at Wrench, we have a team of experienced mobile mechanics that will bring the auto repair shop right to your preferred location in Broomall, Pennsylvania, whether that be your home, office, or anywhere else! Just let us know and we will be there to take away your stress. We guarantee that you will become another one of our lifelong Broomall customers who rely on us to keep their car in perfect condition as well as tend to any unexpected problems. Just visit our website or download our app to book an appointment with our mobile mechanics in Broomall, Pennsylvania!
Why Choose a Mobile Mechanic in Broomall, PA
Mobile mechanics are the most efficient way for you to repair or maintain your vehicle because we will deliver the services to any location in Broomall, Pennsylvania. At Wrench, we specifically choose each mobile mechanic that joins our team because we want to ensure that every single auto repair service in Broomall, Pennsylvania is up to our highest standards. In our hiring process, each potential mechanic must undergo multiple background checks, performance reviews, and interviews. This way you will be able to continue on with your daily routine with the peace of mind that Wrench's mobile mechanics have the experience and skills to get your car up and running again. At Wrench, we will go the extra mile to bring you a stress-free, convenient auto repair experience. So go ahead and book an appointment with our mobile mechanics in Broomall, Pennsylvania today!
How to Schedule an Appointment with Wrench
If you are currently looking to book an appointment with one of our mobile mechanics in Broomall, Pennsylvania, or elsewhere in the greater Philadelphia area, then you are in luck because booking an appointment with Wrench is very simple. All you need to do is go to the Wrench website and find our home page. There will be a "Get A Quote" button at the top of the screen. Once you click that button, you will need to fill out a bit of information about your vehicle such as the year, make, and model. You can also download our Wrench app and create an account to save your vehicle's information. Having information about your specific vehicle will help us get a good understanding of what kind of vehicle we will be working with so we can prepare for the appointment effectively. Then you will select the services that your vehicle needs. Depending on what issues are present, you may want to book a quick routine appointment like an oil change or tire rotation. We also offer more complex replacement services, so just let us know beforehand and we will make sure to get all the parts ordered. If you are unsure which service to select, that's okay too! You can choose a diagnostic appointment and our mobile mechanic will come to your location in Broomall, Pennsylvania to determine the services necessary for your car to get back to its prime condition. Then you will be able to choose a date, time, and specific location in Broomall, Pennsylvania for your service appointment. We will need an address as well as any other instructions for the location. Then we will provide you with an affordable auto repair quote and you'll be able to sit back and relax because Wrench's mobile mechanics will get your car up and running again in no time.
What to Expect From a Service Appointment
At Wrench, our service appointments are straightforward and simple. We will arrive at your chosen service site location on time and prepared. You will meet our mobile mechanic near your car and give them the keys. Then the rest is up to you! Some of our customers in Broomall, Pennsylvania prefer to spend their time in their house relaxing with friends and family. Others prefer to ge ahead of their work schedule. You are even welcome to watch our mechanic perform the service and ask any questions you may have about vehicle maintenance. To us, it doesn't matter how you spend your time as long as we make the service enjoyable for you. If you decide spending your time elsewhere is better for your routine and lifestyle, we just ask that you stay nearby the service site so our mobile mechanic can return your keys as soon as the service is finished. During the appointment, we will do our very best to keep you in the loop. When we are done, you will be the first to know. Then our mobile mechanic will clean up the area and be on their way. Leave your worries at a traditional repair shop because Wrench's mobile mechanics in Broomall, Pennsylvania are here to improve your auto repair experience for good!
---
---
---
Auto Repairs for Popular Vehicles