Get Auto Repairs in Broomfield, Colorado From Our Mobile Mechanics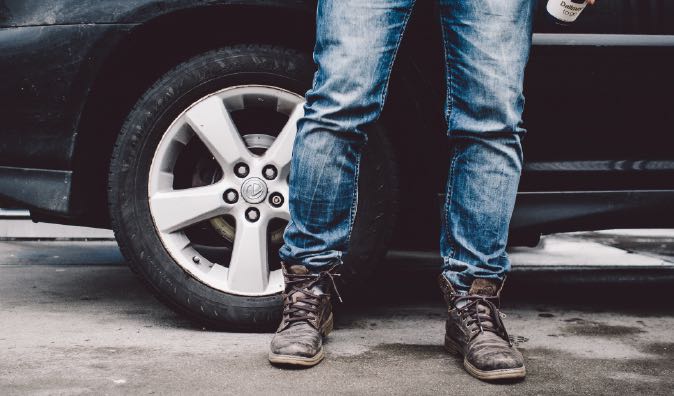 Top Mobile Mechanics in Broomfield, CO
The experts at Wrench have years of experience fixing your average modern SUV and giving clients fair estimates and repairs on various models in Broomfield, Colorado. Our team is familiar with trucks and other vehicles, and they have an understanding of how to keep your truck, sedan, or SUV working in Colorado. Wrench offers car, truck, and auto repair estimates for any auto repair and maintenance services when and where you need them the most. They can come to your office or home with an accurate and fair quote, and complete repairs where you are. Wrench knows that over time SUVs can deal with the added wear and tear of constant use. To combat and fix this damage, Wrench delivers mobile mechanic services and tune-ups for cars and other sports utility vehicles at your preferred location and time with utmost convenience.
Why Choose a Mobile Mechanic
We encourage our customers to bring their respective vehicles in when the automobiles are approaching their factory recommended mileage intervals for service. These maintenance appointments are important because little signs of wear and tear can be detected and addressed before these issues develop into a safety hazard. Whether your vehicle is in need of a basic oil change or a major repair, we can help. From simple services like a new battery or a belt replacement, to more extensive repairs, we are happy to help you and put your worries to ease! Call us today to speak with our knowledgeable staff or make an appointment online with us. We are happy to help you!
How to Schedule an Appointment with Wrench
All you need to do in order to schedule an appointment with one of our local mobile mechanics is give our team a call or fill out the form we have on our website. Be prepared to tell us the year, make, and model of your car as well as the problem that is occuring. If you don't know what's wrong, we can send out one of our mechanics to take a look at your car and identify the problem. Then the mechanic will report back to us so that we have all of the information needed in order to give you an accurate auto repair quote. You will have the option of choosing a date and location for your service. Then we will match you with one of our mobile mechanics in Broomfield, Colorado. Our master mechanic will be there at scheduled place and time ready to handle your auto worries.
What to Expect From a Service Appointment
Don't settle for anything less than the best service of vehicles available in Colorado. our solution doesn't just focus on the engine. We strive to offer the highest quality care for all aspects of a customer's experience. Wrench is committed to superior care for both vehicle and their owners. Give your custom vehicle the custom service it deserves. Call our solution to schedule your service appointment today!
---
---
---
Auto Repairs for Popular Vehicles