Get Auto Repairs in Brownsville, Texas From Our Mobile Mechanics
Coming Soon To Brownsville, Texas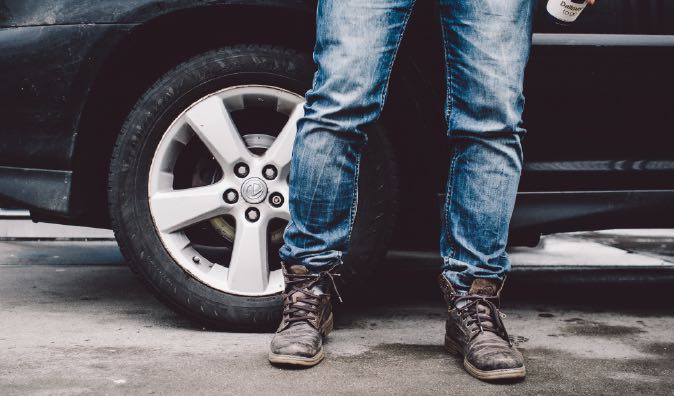 Top Mobile Mechanics in Brownsville, TX
Wrench is committed to helping take the best care of your car and truck in Brownsville, Texas. That's why we're proud to have a full service center onsite to help you with anything from small maintenance to major repairs in surrounding Cameron County. We love keeping our customers informed because we believe that an educated customer is a happy customer. To that end, we provide interior and exterior repair information pages to give you overviews of what to expect from our services and the benefits of each. Our certified auto repair technicians have the expertise to handle even the most complicated interior and exterior car and truck repairs. Whether you're having problems with power windows, need headlight work done, or need assistance with any other repairs, check out the available information on our site, and then call ahead to Wrench customer care to get the best auto service available at the best prices near you.
Why Choose a Mobile Mechanic
Wrench mobile mechanics are set out on a journey to serve customers with integrity, convenience, and excellence. This mission compels us to provide exceptional service for every person who calls or reach out to us. Our service advisors are here to treat you like friends and family, whether you schedule appointment for a free check engine light code read, an oil change, brake service, or a major repair such as transmission or engine repair our experienced mechanics do it all. We are here to help you with auto repair and service needs. Come in, give us a call or fill out form or send us an email. We will get back to you as quick as we can during regular business hours.
How to Schedule an Appointment with Wrench
When you call us, our technicians will ask what the problem is. If you are unsure, we can set up a diagnostic visit where our mechanic will come and take a look at your car. Then we will calculate your auto repair quote with the knowledge of which parts and services you'll need. We will match you up with an extremely qualified mechanic in your area and they'll arrive to your preferred destination on time and prepared to tackle anything. Once you give our mechanic the keys to your car, the rest of the time is yours. Your car will be in very good hands and they will have the experience to solve any issue with ease. When the mechanic completes the service, you will be notified and they'll make sure the area looks the same as when they got there. Soon you'll be back on the road, cruising down the highway, in your fully functional car.
What to Expect From a Service Appointment
If you operate a fleet of vehicles or equipment, we'll expertly handle repairs and maintenance to get you back on the job as quickly as possible. Before you visit the shop, check out our services online! A little knowledge and care can go a long way toward keeping your car, truck, or SUV running its best. Follow our experts' maintenance tips to get the most from your vehicle. Whether you want to save money on fuel, or tow your horse trailer without overheating or slogging up long grades, you can take advantage of today's diesel performance technology and get a diesel performance chip. Call us and talk to one of our pros at Wrench about which chip is right for you!
---
---
---
Auto Repairs for Popular Vehicles