Get Auto Repairs in Bryn Athyn, Pennsylvania From Our Mobile Mechanics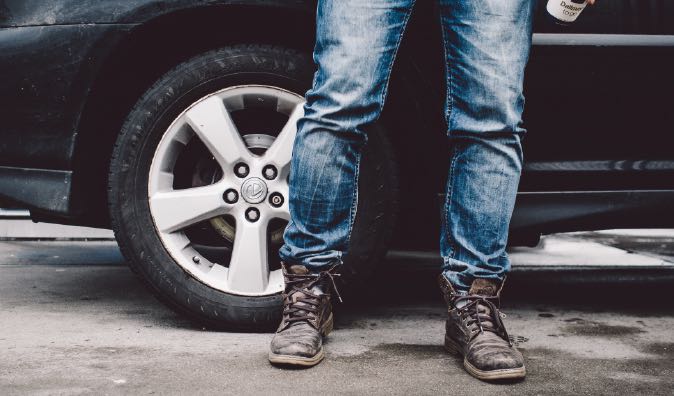 Top Mobile Mechanics in Bryn Athyn, PA
Book an appointment with Wrench's mobile mechanics in Bryn Athyn, Pennsylvania so you can get your car up and running in the most convenient way possible. Our team of qualified technicians will bring our services to any convenient location in Bryn Athyn, Pennsylvania, or elsewhere in the greater Montgomery County area. That means you can get your vehicle serviced or maintained right in your driveway, office parking lot, and more! With Wrench the possibilities are endless. So go ahead and book your first appointment with our mobile mechanics in Bryn Athyn so you can understand why our customers come back to us time and time again.
Why Choose a Mobile Mechanic in Bryn Athyn, PA
Wrench's mobile mechanics are the best in all of Pennsylvania. We carefully choose each mechanic that joins our team because they have exceeded our expectations. Every mobile mechanic in our Bryn Athyn team has years and years of experience as well as certification. They have demonstrated to us that they have a wide variety of knowledge when it comes to vehicle maintenance and repairs, so we are confident that they will take very good care of your car. While we want all of our mobile mechanics to have the experience and knowledge to provide high-quality services to all of our customers in Bryn Athyn, Pennsylvania, what sets us apart from our competitors is our dedication to the customer experience. With us, you are our top priority! We will fit into your schedule to ensure that your service is as convenient as possible and our mobile mechanics will be able to answer any of your burning questions regarding auto repair, maintenance, or Wrench! Book an appointment with our mobile mechanics in Bryn Athyn today and you won't want to go to a traditional repair shop ever again!
How to Schedule an Appointment with Wrench
To book your appointment with our mobile mechanics in Bryn Athyn, log onto our website or app. If you don't have an account with us already, we recommend creating one because it will allow you to book appointments faster in the future. If you are booking a one-time appointment or creating an account, we will need to get some basic information about your vehicle so we know exactly what we are working with. Tell us the year, make, and model of your vehicle as well as other important information. We are equipped to take care of any kind of vehicle, but we will be sure to send a mechanic that is experienced in your make and model. Then you will let us know what services you need. We offer hundreds of services from routine maintenance to complex repairs. If you know what your vehicle needs, we will be able to provide an accurate auto repair estimate. However, some car issues can come up unexpectedly and those can be difficult to diagnose. If you aren't sure, you can book a diagnostic appointment and our mobile mechanic will come to your location in Bryn Athyn and figure out how to solve the issue in the most efficient way possible. Once that is all done, we will provide you with an affordable auto repair quote. You will know exactly how much our services will cost upfront. Our quotes are always honest and transparent so you won't need to worry about any hidden fees. At that point, you will pick a date, time, and location in Bryn Athyn for your service. Then you will be able to sit back and relax knowing that Wrench has got your back!
What to Expect From a Service Appointment
Our service appointments in Bryn Athyn, Pennsylvania are simple. Just be prepared to meet our mobile mechanic by your vehicle at the beginning of the service so we can get your car keys and begin working as soon as possible. Once we have started working, you can feel free to leave if there are other things you need to do. However, some customers enjoy watching our mobile mechanic and asking questions. If that sounds like something you are interested in, just pull up a chair and ask away! Our mobile mechanics in Bryn Athyn are knowledgeable about auto repairs and we are happy to help you with anything you need. If you spend your time elsewhere in the nearby Bryn Athyn area, we will keep you updated throughout the service. As soon as we are done, we will let you know, return your keys, and clean up the area. That how easy it is to get your vehicle repaired by Wrench's skilled mobile mechanics! Book your appointment in Bryn Athyn, Pennsylvania today and you will be back on the road again before you know it!
---
---
---
Auto Repairs for Popular Vehicles