Get Auto Repairs in Buffalo Grove, Illinois From Our Mobile Mechanics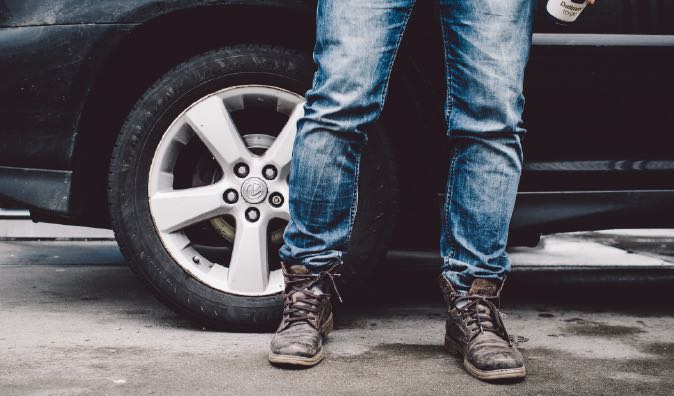 Top Mobile Mechanics in Buffalo Grove, IL
It takes time under the hood, continuous training, and state-of-the-art equipment to provide the level of expertise Wrench mobile mechanic offer in Buffalo Grove, Illinois. Speed and accuracy are two of our best features which keep customers coming back to us. A call to us will mean your vehicle will be getting the service attention it deserves in Lake and Cook counties. Our routine maintenance schedules mean qualified hands and eyes paying attention to every detail of your vehicle's interior and exterior. Call to Wrench auto service first! Avoid a misdiagnosis by trusting your vehicle to our service experts who use the most advanced diagnostic equipment. Our accurate diagnoses and thorough inspection services get all repair services started on the right foot at your preferred location and time.
Why Choose a Mobile Mechanic
Mobile mechanics are a huge step forward for the auto repair industry as a whole. Now you can get your vehicle serviced anywhere you want from your office to your own home. While your car is getting repaired, you will have the freedom to spend your time however you please. So if we come to your home, you can use that time to finish up chores or even just relax. If we come to your office, you can get some work done. By the time you are done, we will make sure your car is up and running. This means you won't have to go out of your way for auto repairs because we are committed to making your experience as simple as possible.
How to Schedule an Appointment with Wrench
When you contact us to get your auto repair quote for your car, we will ask you what the problem is. If you don't know, we will be able to set up a diagnostic visit so one of our mechanics can come out and take a look. Then they'll let us know what parts and services you will be needing. With that, we will calculate your quote. Then you will get to pick a time and place for your service in Illinois. At that point, we'll match you with a mechanic in your area. You will meet them at the chosen location on-time and they'll be completely prepared to handle anything that comes up. You'll need to give the mechanic the keys to your car, then you will be able to stay or go. If you choose to leave, you can rest assured that your car will be in fantastic hands because we treat our customers' car with the same respect as we would with our own. When the service has been completed, we will alert you via text. Our mechanic will make sure the area is all clean, then they'll return your car keys. So hire a mobile mechanic from Wrench to perform your auto repair needs and you'll never go to the shop ever again!
What to Expect From a Service Appointment
The mobile mechanics at Wrench are among the best because we carefully select each mechanic to represent us in our long hiring process which includes multiple background checks. We do this so we are able to ensure that our customers will be receiving the best quality service. All you need to do is give us a call and we can set up an appointment so you can get back on the road as safe and quick as possible!
---
---
---
Auto Repairs for Popular Vehicles