Get Auto Repairs in Burbank, California From Our Mobile Mechanics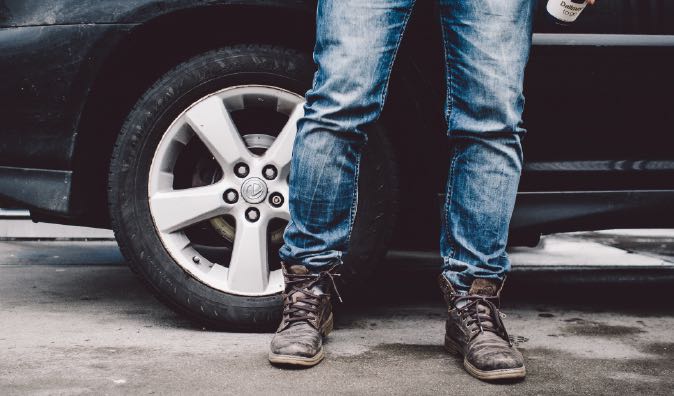 Top Mobile Mechanics in Burbank, CA
Wrench offers a range of skilled mobile mechanics throughout Burbank, CA and the rest of Los Angeles County. That means you can get the service that you need in no time at all, and without having to worry about a thing. The Burbank Classic Car Show is in town and you're not going to want to miss it, which is why you need to book a mobile mechanic right away. Get your auto repair scheduled with a simple auto repair quote from us, and you'll be on your way in no time at all.
Why Choose a Mobile Mechanic
Why would you want a mobile mechanic instead of your regular auto mechanic? You have better things to do than sit around and wait for someone to look at your car in an auto shop. A mobile mechanic packs all their tools up in a truck and comes to you so that they can work on your vehicle wherever you are.
When you give us a call, we ask you about what's wrong with your vehicle, and we'll actually give you a quote right there on the phone. If you don't know what's wrong, we can help you with that too, sending a mechanic over with diagnostic equipment to figure out the problem fast. Once we know what the issue is, we can get you a quote right away, and then we can schedule an appointment to get it taken care of quickly. That gets you back on the road fast.
What to Expect From a Service Appointment
When you schedule a service appointment, our team always shows up on time to get the job done. We also make sure it gets done right on budget. You only pay the amount that we quote you. You can count on our team to be skilled and ready for absolutely anything you need done.
Minor things like a tune-up or maintenance may not take a lot of time, but when you have better things to do, you still don't want to sit around a shop waiting for them to be finished. We'll do it right there, where you are. Major engine work can take a bit longer, but it's still no problem for us.
All you need to do is give us a call or head to our website where you can schedule a service appointment in no time. When you're ready to have us come out and see what's going on with your vehicle, we think you're going to be more than impressed with what you find. Wrench offers you only the best, which you'll see when you book your first repair with us.
---
---
---
Auto Repairs for Popular Vehicles