Get Auto Repairs in Byram, Mississippi From Our Mobile Mechanics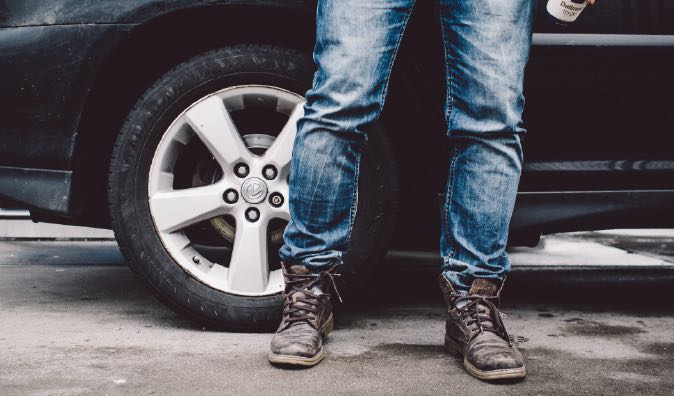 Top Mobile Mechanics in Byram, MS
If you have been looking for an auto repair shop in Byram, Mississippi, or elsewhere in the greater Hinds County, try out Wrench's certified mobile mechanics today. We have mobile mechanics all over the country, including the Jackson metropolitan area, who will bring our high-quality auto repair and maintenance services right to your door. Whether you need a battery or alternator replacement or a simple oil change, we have got you covered! To get the peace of mind you truly deserve, book an appointment with one of our mobile mechanics in Byram, Mississippi right away. Once you experience just one convenient auto repair or maintenance appointment with Wrench, you won't want to go back to a traditional shop in Mississippi ever again!
Why Choose a Mobile Mechanic in Byram, MS
Mobile mechanics provide many more benefits than traditional in-shop mechanics. Odds are, you have had to take your car into the shop for routine maintenance or maybe even a common repair due to normal wear and tear. If you have been to an auto repair shop in Byram, Mississippi, you know the drill. You take your car to the shop and give your keys to the mechanic. At that point, you are left in the dark until your car is ready. Most of the time, auto repair shops will ask to keep your car overnight, and sometimes they take weeks to finish the repairs! That leaves you car-less in Byram, Mississippi for way too long. Then you receive your bill and it might contain too many digits than you were prepared to pay. To avoid long wait times, wasted money, and the overall hassle that comes with the auto repair experience, book an appointment with Wrench. Our mobile mechanics in Byram, Mississippi will bring our shop right to your preferred location whether that be your home, office, or even the parking lot by the Byram Swinging Bridge! Just book an appointment and you will be back on the road again before you know it.
How to Schedule an Appointment with Wrench
You might be wondering how you can book a convenient auto repair appointment with Wrench's mobile mechanics in Byram, Mississippi, or anywhere else in the greater Jackson metro area. The answer is simple! All you have to do is go to our website or mobile app and fill out our short auto repair service request form. This form is used to gather essential information about your vehicle and its needs, but we will also use it to provide you with an honest auto repair quote before you schedule your appointment. We will need to know what kind of car you have, so give us the year, make, and model as well as a few other things. Then you will choose which services your car needs. We offer a wide range of auto repair services from tire rotations and oil changes to battery replacements and engine tune-ups. If you are unsure, you can always request a diagnostic appointment and our mobile mechanic will come to your location in Byram, Mississippi to inspect your vehicle. Then we will give you an honest auto repair quote for your requested services and you will select a date, time, and specific location for your service appointment.
What to Expect From a Service Appointment
Once you have booked your appointment in Byram, Mississippi, we will send you a confirmation message with all of your appointment details. If you have received that, all you need to do is wait for our mechanic and give them the keys to your car once they arrive. After you have handed over your car keys to our mobile mechanic, you will be able to leave and do whatever you need to do in the nearby Byram, Mississippi area. During your auto repair or maintenance appointment, we won't require you to stick around because we know that there's plenty of fun things to do in Byram, Mississippi. However, if you want to watch our mobile mechanic perform their auto repair services on your car and learn more about the Wrench process, go for it! If you decide to leave, we will let you know as soon as our mobile mechanic finishes up. Then you will come back to your car, get your keys, and get back on the road with ease. That's all there is to it! Book an appointment with Wrench's mobile mechanics in Byram, Mississippi and you will become a loyal customer for life!
---
---
---
Auto Repairs for Popular Vehicles