Get Auto Repairs in Calimesa, California From Our Mobile Mechanics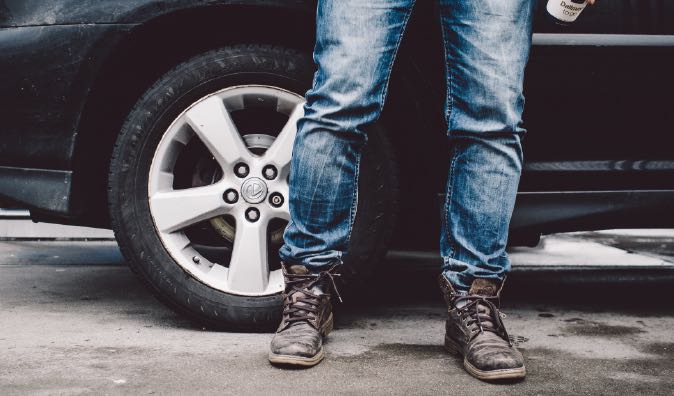 Top Mobile Mechanics in Calimesa, CA
If you are in need of an extremely convenient auto repair service in Calimesa, California or throughout Riverside County, then you should consider hiring one of Wrench's skilled mobile mechanics. We will deliver our high quality reparative services to you, no matter where you find yourself in need of our help. To get an appointment with one of our mobile mechanics, you can give us a call and answer a couple questions from our friendly team or you can complete the survey on our website. At that point, we will be able to give you our affordable auto repair quote that is completely transparent and has no hidden fees at all. We will stand by our quote so you know what you get is what you'll end up paying. So stop waiting and give us a quick call today so you can get back to your favorite excursions such as a trip to San Bernardino National Forest.
Why Choose a Mobile Mechanic
Our mobile mechanics are extremely dedicated to the art of auto repairs and will get you back on the road as soon as possible whether your car breaks down in the parking lot of your church or the local McDonald's. Mobile mechanics are a huge improvement in the auto repair industry because we eliminate all the hassle you'd find in the traditional experience. Since we'll deliver all the parts, tools, and professionals to you, there will be no need to hire a tow truck, pay those avoidable fees, or go through the hassle of rescheduling all your plans for the day. We will fit into your daily routine and make sure you get where you need to go. We don't require you to be present while we service your vehicle so you'll be able to leave and spend your time more efficiently. However, some customers prefer watching our mobile mechanic and want to ask questions about the process. You are more than welcome to spend your time with us as well. So go ahead and give Wrench a try today!
How to Schedule an Appointment with Wrench
You can get an appointment with Wrench by filling out the questions on our website or by giving us a quick call. Either way, we will ask for the year, make, and model of your vehicle so we know what we're working with. Then we will ask what problems you are experiencing. If you don't know exactly what's wrong, don't worry because we can perform a diagnostic consultation. Our mobile mechanic would come to you and identify the issue so we can find an effective way to fix it. With the knowledge of which parts and services you'll be needing, we will create your auto repair quote. Then you will let us know a time and place that works best for you. With that information, we will match you up with one of our fantastic mobile mechanics and they will arrive on-time and completely prepared to get you back on the road.
What to Expect From a Service Appointment
The appointment will be very painless for you. All we need you to do is be available to give your keys to our mechanic so they can begin working. After that, you'll be free to do whatever you want. No matter what you choose to do during the service, you can do it with confidence because our experienced mechanics will treat your vehicle with the same care and respect and they would treat their own. When we are done, we will let you know via text and our mobile mechanic will return your car keys to you. So get in contact with us as soon as you can and you'll be on the road again before you know it.
---
---
---
Auto Repairs for Popular Vehicles