Get Auto Repairs in Campbell, California From Our Mobile Mechanics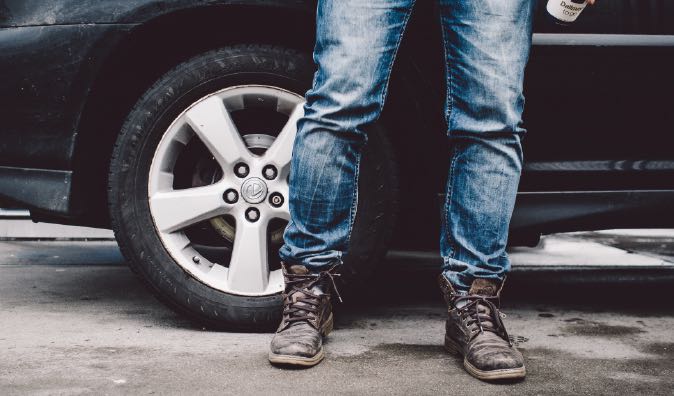 Top Mobile Mechanics in Campbell, CA
The experts at Wrench have years of experience fixing your average modern SUV and giving clients fair estimates and repairs on various models in Campbell, California. Our team is familiar with trucks and other vehicles, and they have an understanding of how to keep your truck, sedan, or SUV working in Santa Clara County. Wrench offers car, truck, and auto repair estimates for any auto repair and maintenance services when and where you need them the most. They can come to your office or home with an accurate and fair quote, and complete repairs where you are. Wrench knows that over time SUVs can deal with the added wear and tear of constant use. To combat and fix this damage, Wrench delivers mobile mechanic services and tune-ups for car and other sports utility vehicles at your preferred location and time.
Why Choose a Mobile Mechanic
Wrench is where car owner's call to avoid costly repairs altogether. It's possible to maintain your vehicle's original condition with a consistent maintenance schedule. The auto repair experience does not have to be stressful, inconvenient, and time-consuming. Let our team show you a better way-the best way-to care for your vehicle.
How to Schedule an Appointment with Wrench
When you contact us to book an appointment, first tell us what is wrong with your vehicle so we can give you an accurate quote. However, if you don't know, we can arrange a diagnostic visit. Then our mechanic will come out and take a look at your vehicle so we know exactly which parts and services you need. Once we have that information, we will be able to give you our quote. Then you'll get to pick a convenient time and place for your service appointment. Then we will use that information to pair you with a qualified mechanic near your area. Our mechanic will arrive on-time and prepared to complete your service as efficiently as possible. All you'll need to do is give the keys to your car to our mechanic so they can begin working. Then you will be able to do whatever you want, whether that mean you'll be staying to watch or leaving to spend your time wisely. When we are done, you will be notified via text message. Our mechanic will return your keys and make sure the area is all clean. Then your car will be running in its prime condition so you can take it out for your next excursion.
What to Expect From a Service Appointment
Mobile mechanics are a huge step forward for the modern auto repair industry. Now you can get your car and truck serviced anywhere you want from your office to your own home in Campbell, California. While your car is getting repaired, you will have the freedom to spend your time however you please. So if we come to your home, you can use that time to finish up chores or even just relax. If we come to your office, you can get some work done. By the time you are done, we will make sure your car is up and running. This means you won't have to go out of your way for auto repairs because we are committed to making your experience as simple as possible. The mobile mechanics at Wrench are among the best because we carefully select each mechanic to represent us in our long hiring process which includes multiple background checks. We do this so we are able to ensure that our customers will be receiving the best quality service. All you need to do is give us a call and we can set up an appointment so you can get back on the road safely.
---
---
---
Auto Repairs for Popular Vehicles