Get Auto Repairs in Canal Winchester, Ohio From Our Mobile Mechanics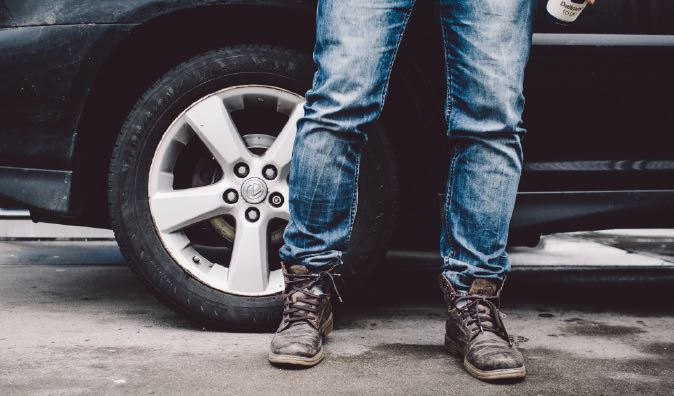 Top Mobile Mechanics in Canal Winchester, OH
If you are a car owner in Canal Winchester, Ohio, or elsewhere in the surrounding Fairfield or Franklin counties, then you need to book your next auto repair or maintenance appointment with Wrench's certified mobile mechanics. We have a large team of highly-trained mobile mechanics that will deliver our auto repair services right to your preferred location in Canal Winchester, Ohio. That means you can get your car repaired at your home, office, or any other convenient location. All you need to do is reach out to us and request an auto repair or maintenance appointment with one of our mobile mechanics in Canal Winchester. In no time, you will be back on the road without a care in the world.
Why Choose a Mobile Mechanic in Canal Winchester, OH
Mobile mechanics are the best advancement in the automotive industry in years. Many people in Canal Winchester, Ohio haven't experienced an auto repair or maintenance appointment from a mobile mechanic just yet and they are missing out. Once you try our convenient auto repair services, you won't want to go back to a traditional shop. By having our auto repair and maintenance services delivered right to your location, you will be able to save your time, money, and energy on the things that matter most to you. You can have our mobile mechanics repair your car in the parking lot of the Pickering Ponds Metro Park, Walnut Woods Metro Park, or Chesnut Ridge Metro Park. As long as the service site is safe and relatively flat, our mobile mechanics will be able to get your car up and running in no time. All you need to do now is book your appointment and see how Wrench can benefit you!
How to Schedule an Appointment with Wrench
To book an appointment with our mobile mechanics in Canal Winchester, Ohio, simply go to the homepage of our website or download our mobile app. You will be able to quickly fill out our short service request form to get an appointment. The first piece of information we will need from you is what kind of car you have. You should be able to tell us the year, make, and model of your car as well as the VIN and license plate numbers. Then we will need to know what service you want our mobile mechanic to provide. If you know that you are overdue for a routine maintenance service like an oil change, then you can request that service directly. If you aren't sure what's wrong with your car, we would recommend booking a diagnostic appointment so our mobile mechanic can come to take a look at your vehicle. Once we know what services we will be providing, we will send you an honest auto repair quote. Then you will be able to look over the quote and schedule your appointment with a date, time, and specific location in Canal Winchester, Ohio that works best for you.
What to Expect From a Service Appointment
After you have booked your appointment with Wrench, all you need to do is sit back and relax. Our mobile mechanic will arrive on time and fully prepared with all the tools and equipment needed to get you back on the road. The only thing you will need to do is give your car keys to our mobile mechanic when they arrive. As soon as our mechanic gets the keys, they will start working on your car and you'll be free to spend your time however you please. We will let you know your car's status throughout the process. As soon as we have finished your requested services, we will let you know. Then our mobile mechanic will thoroughly clean the area and you will return to your vehicle. We will give you the keys to your car and briefly go over the services that we provided. If our mobile mechanic noticed any other issues while they did their work, they will let you know what you should keep an eye on. Then they will head off to their next customer in Canal Winchester, Ohio and you will be able to hop back in your vehicle and cruise around! Book an appointment with Wrench's mobile mechanics in Canal Winchester, Ohio today!
---
---
---
Auto Repairs for Popular Vehicles