Get Auto Repairs in Canton, Mississippi From Our Mobile Mechanics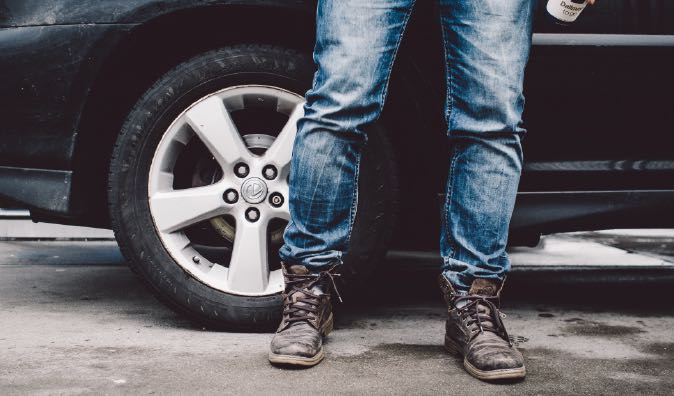 Top Mobile Mechanics in Canton, MS
Living in Canton, Mississippi, or elsewhere in the greater Madison County because car owners can book an appointment with Wrench's mobile mechanics to receive the most convenient auto repair and maintenance services in the Jackson metropolitan area. We will bring our high-quality auto repair and maintenance service right to your home, office, or any other convenient location in Canton, Mississippi. Just go to the homepage of our website or download our easy-to-use mobile app to fill out our short service request form. In no time, our mobile mechanic will get you back on the road in Canton, Mississippi!
Why Choose a Mobile Mechanic in Canton, MS
Mobile mechanics are improving the general automotive industry, one service at a time. Once customers take a chance to book an appointment with a mobile mechanic service rather than taking their car into the shop in Canton, Mississippi, they never want to go back to the old ways. In the traditional auto repair experience, anytime you need a routine maintenance service or any kind of repair, you would have to drive your car to the shop, no matter what condition it is in. Not only will that put you in danger, but the only other alternative is to waste hundreds on a tow truck. Not anymore! If you book an auto repair or maintenance appointment with Wrench's mobile mechanics, you will be able to stay right where you are in Canton, Mississippi and our mobile mechanics will bring the shop to you. It doesn't matter to us where you are located in Canton, Mississippi as long as the area is relatively flat and safe. That means you can get a routine oil change at your home or office! Once you try our mobile mechanics, traditional auto repair shops in Canton, Mississippi will be a memory of the past.
How to Schedule an Appointment with Wrench
To book an appointment with one of Wrench's skilled mobile mechanics in Canton, Mississippi, or elsewhere in the greater Jackson metro area, just go to the Wrench website or download our mobile app. You will be able to log in to an existing account or create a new one. We recommend having an account with us so we can save your vehicle's information, making the booking process a bit quicker in the future. If you don't have an account with us and want to create it now, or you want to continue the booking process as a guest, we will need to know what kind of vehicle you have. Be prepared to tell us the year, make, and model of your car as well as a few other important pieces of information. Then you will be able to choose the services you want our mobile mechanic to perform. If you are looking for a quick and easy oil change, we are here to help! If you need a full battery or alternator replacement, we can do that too! If you are unsure what service you need, book a diagnostic appointment and let our mobile mechanics figure everything out for you. Book an appointment with us in Canton, Mississippi today!
What to Expect From a Service Appointment
After you finish booking your appointment, we will send you a confirmation message with all the details of your auto repair or maintenance appointment in Canton, Mississippi. Then you will receive another message when our mobile mechanic is on their way to your chosen service site location. Our mobile mechanic will arrive on time and prepared for the job so you will be able to get back to your life as soon as possible. While our mobile mechanic is working on your car, you will be able to leave the service site and spend your time elsewhere in the nearby Canton, Mississippi area, as long as you are able to return when your vehicle is ready to go. At the end of the service, the area will be clean and your car will be back to running at its best! Booking an auto repair or maintenance appointment with our mobile mechanics in Canton, Mississippi is as easy as 1, 2, 3! We are looking forward to servicing your vehicle very soon.
Wrench Comes to Your Neighborhood
---
---
---
Auto Repairs for Popular Vehicles