Get Auto Repairs in Cape Coral, Florida From Our Mobile Mechanics
Coming Soon To Cape Coral, Florida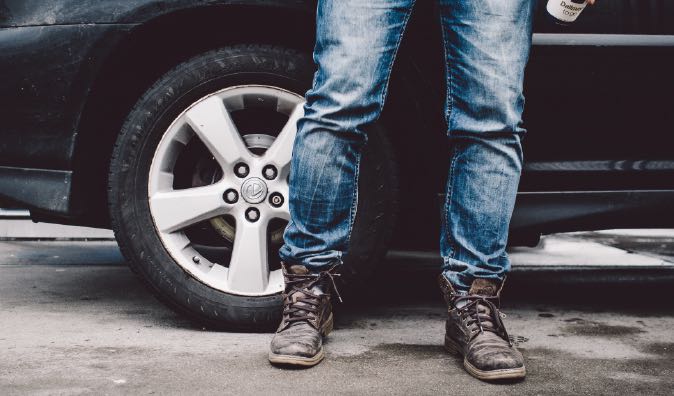 Top Mobile Mechanics in Cape Coral, FL
Maintaining a vehicle is a lot of work and can add stress to a busy schedule. Spending afternoons at the shop every time your car needs an oil change is no one's idea of fun. It's even worse to have to deal with unexpected car trouble that leaves you stranded. If you don't already have a relationship with a trusted mechanic, there's the added strain of finding a reputable shop when you are already pressed for time. The cost of towing and be stuck in your driveway one fateful morning, can add to the stress. You might think it's a good idea to do the work yourself to save a few bucks, but time is a valuable resource you can't ever get back.
Let the Wrench mobile mechanics in Cape Coral, Florida and surrounding Lee County make life easier for you by coming to you when you need us the most. We can diagnose and resolve most service issues for your vehicle outside of a shop, at a location that works for you. Our expert mechanics bring all the tools, expertise, and great customer service to get you cruising again as quickly as possible.
Why Choose a Mobile Mechanic
Classic cars sometimes require a higher level of care and repairs, and our technicians have the skills and experience you can count on. Wrench provides a full range of classic car services including engine rebuilding, electrical services, parts replacement, diagnostics, exhaust repair, and more. By using the latest computer diagnostics and technology, we are able to accurately diagnose and more than 90% of the cars' issues in Lee County. We utilize technology and systems which ensures our technicians are able to repair any vehicle brought into our services at your scheduled time and place.
How to Schedule an Appointment with Wrench
Wrench mobile mechanics automotive experts take the time to clearly explain recommendations for the upkeep of your vehicle beginning with the most necessary maintenance and repairs. When you're due for a service appointment, simply go to our website and tell us what you need to have done. Pick a time and a location to book an appointment with us. We will provide a fixed, no-hassle quote so there are no surprises.
Not sure what you need done? Not a problem. We will do a diagnostic visit before providing a quote. We can perform the majority of all car repair and maintenance work at your location. Vehicle inspections help you make informed decisions for scheduling cost effective maintenance and repair services over a period of time. Our primary goal is to ensure the safety of our customers on the road.
What to Expect From a Service Appointment
We offer competitive pricing, innovative and cost effective solutions, and do our best to provide our clients with flawless customer service. We want you to be safe on the road, and to know that Wrench mobile mechanics are here to make sure your vehicle is secure and ready to go. We'll never cut corners when it comes to repairs and you can expect nothing but the best of quality when it comes to your vehicle. We thoroughly inspect every single detail in order to ensure your safety. Our expert mechanics take their jobs very seriously and know how important it is to have a reliable mechanic near you.
---
---
---
Auto Repairs for Popular Vehicles