Get Auto Repairs in Capitol Hill, Washington, DC From Our Mobile Mechanics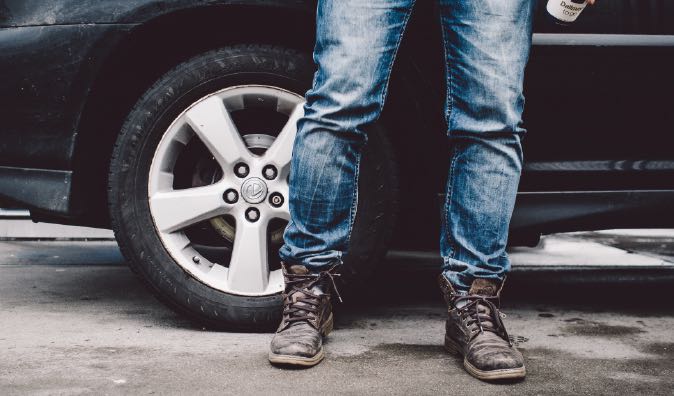 Top Mobile Mechanics in Capitol Hill, DC
If you are living in Capitol Hill, Washington DC and need a new mechanic, Wrench is the answer! We are a team of highly skilled mobile mechanics who can come to your preferred location in the area, removing all the hassle of taking your car to the shop. Regardless of the weather, you can count on our team to get you back on the road in no time. Choosing Wrench for auto repair will save you time, money, and stress because you get to design the entire auto repair experience. No more waiting around at the repair shop when you could be spending your time being productive. If you are interested in convenient auto repair that does not cause you any added stress, stick around! Wrench will come wherever you need Capitol Hill, Washington DC, so join the family today.
Why Choose a Mobile Mechanic in Capitol Hill, DC
Mobile mechanics are the perfect solution if you are living in Capitol Hill, Washington DC. Chances are, you lead an extremely busy life and do not want any unnecessary distractions such as car issues. The great thing about mobile mechanics is that we cater to your schedule so that you do not have to take any time out of your already busy day. You can tell us the date, time, and location of your preference, and we will be there to fix your car! Whether this be at home while you are making dinner, at the office while you are working, or even at the grocery store if your car breaks down there, our Wrench mechanics can do it all! You will not have to worry about hiring a tow truck to get your car to the shop, only to wait around for your car to get fixed. Not only will this save you money, you will not have to find a ride to and from the shop but can instead relax from the comfort of your home. Whether you need a simple oil change or a complex battery replacement, our Wrench mechanics will get your car running like new in no time. Do not wait any longer for convenient auto repair, and schedule an appointment in Capitol Hill, Washington DC today.
How to Schedule an Appointment with Wrench
Once you have chosen Wrench for convenient auto repair, the booking process is very easy! If you have the Wrench app downloaded, you can quickly schedule an appointment via the app because we should already have all your information. If you do not have the app, that is okay too! You can go onto the Wrench website on your phone, tablet, or laptop and create an account if you have not already. We will ask you a few questions so we can learn more about the make and model of your car, and then you will be able to select the appropriate service. If you are not sure what the issue is with your car, there is an easy solution! Schedule a diagnostic appointment with one of our mechanics, who will come out to your preferred location in Capitol Hill, Washington DC and determine the source of the problem. You will then be able to book the corresponding service and a mechanic will return the necessary parts and tools to fix your car. The entire process is easy and you will be back on the road before you know it!
What to Expect From a Service Appointment
If you have never used a mobile mechanic before, do not worry! Our mechanic will show up at your preferred location in Capitol Hill, Washington DC on the date of your appointment with all of the necessary equipment to service your vehicle. Once you have given your keys to the mechanic, you are free to stay or leave for the remainder of the appointment. You could use this time to catch up on email, take the dog for a walk, or simply relax. At Wrench, we pride ourselves on service and quality, so you can trust that your car will be in great hands. As soon as the mechanic is done working, they will clean the area and return the keys to you before heading out to help our next customer! The entire process is easy from start to finish and there is no reason that you should be stressing out over car repair when you could be focusing on more important things. Book your appointment with Wrench in Capitol Hill, Washington DC today!
---
---
---
Auto Repairs for Popular Vehicles