Get Auto Repairs in Cardozo, Washington, DC From Our Mobile Mechanics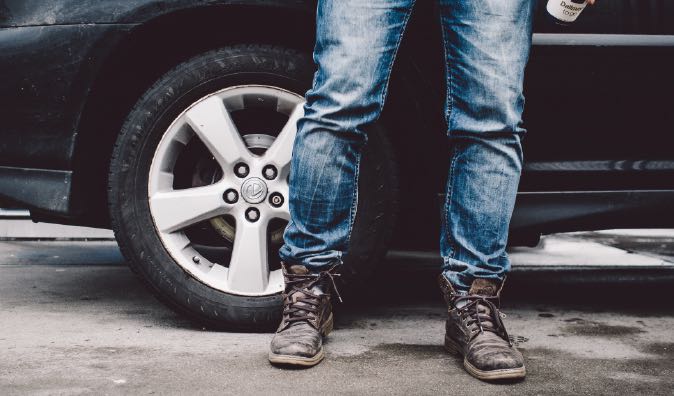 Top Mobile Mechanics in Cardozo, DC
Cardoza/Shaw in Washington DC is a diverse place to live. With this diversity comes many different kinds of people that have different lifestyles and routines. To some, family is the most important thing in their lives. For others, their cars might be a top priority. With Wrench's mobile mechanics and auto repair professionals, you can have a more convenient auto repair experience than ever before, no matter what your routine looks like! We have a team of highly skilled mobile mechanics that will bring the auto repair shop to any location of your preference. During your appointment with us in Cardozo, Washington DC, you will be able to spend your time on the things that matter most to you. Book an appointment with Wrench today and you won't want to visit a traditional auto repair shop in Cardozo, Washington DC ever again!
Why Choose a Mobile Mechanic in Cardozo, DC
There are thousands of reasons why our customers prefer Wrench's mobile mechanics over a traditional repair shop when they are dealing with automotive problems. At Wrench, we have hundreds of experienced, certified mobile mechanics in Cardozo, Washington DC that are waiting to put a huge smile on your face. Our mobile mechanics will make your auto repair experiences stress-free and even enjoyable. Cars will break down in the most inconvenient, unexpected times, leaving you to struggle with how you are going to fit the time into your busy schedule to get your car repaired. However, with Wrench, you can have the automotive technicians come to you! Some of our customers in Cardozo enjoy our services in their driveway, office parking lot, and even around U Street Northwest! Our mobile mechanics will allow you to do what you want to do while we fix your vehicle at the same time. All you need to do is book an appointment with us as soon as possible and our mobile mechanics will arrive at your chosen location in Cardozo right away.
How to Schedule an Appointment with Wrench
Download our mobile app or visit our website to book a convenient auto repair appointment with our mobile mechanics in Cardozo, Washington DC. We will need to know what kind of vehicle you have and which services it needs, but once we know that information we will be able to provide you with an affordable and transparent auto repair quote. When it comes to Wrench's auto repair and maintenance services in Cardozo, Washington DC, you can rest assured that you will know exactly what to expect. We don't believe in hidden fees because we want to build a strong relationship with our customers. Rather than booking an appointment with a random mechanic, we want you to feel as though a close friend is coming to fix your car. You will never pay more than we quote you! After you accept our quote for the services, you will pick a date, time, and location in Cardozo, Washington DC for your service appointment. Then you will be able to relax because our mobile mechanics will save the day soon enough!
What to Expect From a Service Appointment
Since we provide service at many different locations, you won't have to worry about much. Leave the worry and stress for us! Our mobile mechanic will arrive at your preferred service location on time so you can hand over the keys and get back to the rest of your day. When we get the keys to your car, we will get right to work. If you requested a diagnostic appointment, our mobile mechanic will thoroughly inspect your vehicle, looking for the source of the issues. Then our mobile mechanic will repair your vehicle and as soon as we are finished, we will alert you, clean the area, and return your car keys. We guarantee that once you have tried our convenient auto repair services in Cardozo, Washington DC, you will be booking appointments with Wrench every time you need a repair. Give Wrench a try today!
---
---
---
Auto Repairs for Popular Vehicles