Get Auto Repairs in Carlsbad, California From Our Mobile Mechanics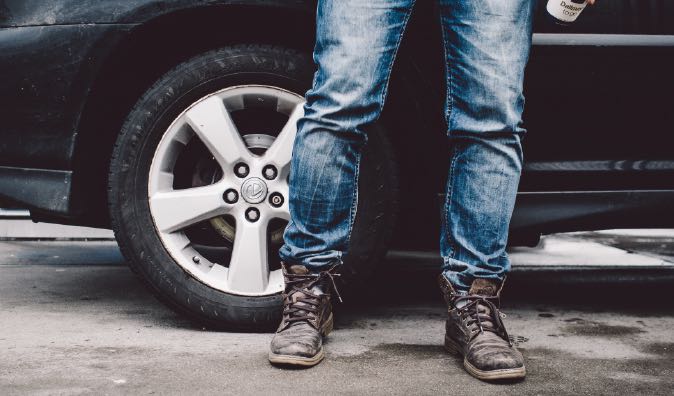 Top Mobile Mechanics in Carlsbad, California
When something goes wrong with your ride, life's too short to work with anyone other than the mobile mechanics at Wrench in Carlsbad, CA. Gone are the days when you had to take your car from one mechanic to the next for auto repair, wait to get a ridiculous auto repair quote, and pay a fortune to get your vehicle up and running again. From big problems to small, when you book a mobile mechanic with Wrench, we'll fix it all. The mobile mechanics from Wrench come to your car, whether you're at work or at home, and we'll give you an upfront auto repair quote.
Our mobile mechanics can work with any make or model vehicle in the Carlsbad area. Once we're done, you can get back to enjoying life along the coast of Southern California. Cruise all seven miles of Carlsbad, CA coastline, or head over to the Miniature Engineering Craftsmanship Museum and connect with your inner gearhead while you learn about the working systems of an internal combustion engine.
Why Choose a Mobile Mechanic from Wrench?
At Wrench, we tailor each service visit to the individual customer and their auto repair needs. From tune-ups to transmission work, we can do it all right on the spot. Rather than asking you to bring your car to a shop somewhere, Wrench mobile mechanics bring their experience and knowledge to your home or office along with all the tools they need to get the job done right. We take great care in screening our mechanics to ensure their experience and know-how are up to par with the expectations Wrench has for its mechanics, and many of them are certified. Skip the line at the mechanic's shop and the expense of towing an inoperable vehicle. Let a Wrench mobile mechanic come to you and get the job done on your timeline.
What to Expect from a Wrench Mobile Service Appointment?
When you contact Wrench for your auto repair, you can expect convenience and professionalism. Our mobile mechanics offer full-service auto repair and maintenance appointments tailored to your timeline and lifestyle. We offer accurate auto repair quotes right over the phone. If you don't know why the steering wheel shakes or the brakes are squeaking, we'll schedule an onsite diagnostic appointment so a Wrench mobile mechanic can determine exactly what's wrong with your car. From the moment we arrive till the second we leave, you can sit back and relax while we get your vehicle in working order again. And don't worry, we treat every car like it's one of our own.
Wrench Mobile Maintenance and Auto Repair Services
Whether you live right along the coast in Carlsbad, south in San Diego proper or inland toward San Marcos and Escondido, Wrench is the service you can turn to for maintenance and auto repair appointments that match your schedule. From heating and cooling service to oil changes and brake repair, Wrench mobile mechanics complete the service you need at a price you can afford.
Before your next drive along Carlsbad's beautiful 7-mile coast, give us a call, or log on to our website today to schedule a visit with the mobile mechanics at Wrench.
---
---
---
Auto Repairs for Popular Vehicles