Get Auto Repairs in Carmel, Indiana From Our Mobile Mechanics
Coming Soon To Carmel, Indiana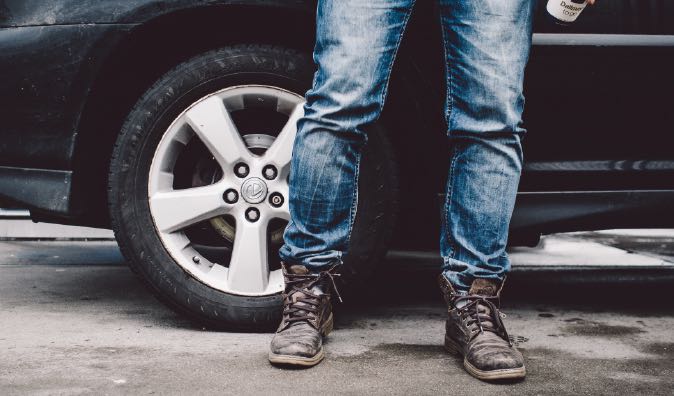 Top Mobile Mechanics in Carmel, IN
Passion, pride, and performance are values that have stood the test of time. As a maker of superior mobile mechanic services, we're proud to say we've been passionately performance-driven since the beginning in Carmel, Indiana and surrounding Hamilton County. It's what led Wrench on the pursuit of creating excellent auto repair services tough enough to tackle some of roughest terrain on the planet, yet still maintain excellent road manners. We make things easier for you and your family, so you can continue going about your day and get things done.
Why Choose a Mobile Mechanic
Many busy professionals rely on their vehicles to get where they need to go, which can make dropping your car off at an auto repair shop a stressful experience. Can you trust the repair service to have your vehicle ready to pick up when you need it? How will you get around while your car is being repaired? If you'd rather not worry about these questions, a mobile mechanic auto repair service could be the perfect solution for you. Get in touch today to book an appointment that suits your busy schedule.
How to Schedule an Appointment with Wrench
Once you book an appointment by giving us a call or by filling out the short survey on our website, we will match you up with a qualified mechanic in Florida. There's no need to worry about anything because the mechanic will show up on time and completely prepared to handle any situation. Our mechanics are very experienced and have the knowledge to resolve any issue that may arise during the service. When you meet up with our mechanic for your service appointment, you will need to give the keys to your car to our mechanic. Then you'll be free to leave and spend the day elsewhere. Your vehicle will be in great hands because we will treat your car with the same respect as we would with our own. At the end of the appointment, we will send you a message and our mechanic will make sure the area is all clean. Then your respective vehicle will be ready to take on the road in prime condition. So give us a call today and you'll be back on the road before you know it.
What to Expect From a Service Appointment
Have a factory warranty on a new car, truck, or SUV? Our team has the skills, training, and equipment needed to perform all necessary maintenance on your new car or truck - without voiding your warranty. Wrench's stress-free maintenance and repair work saves our customers money in the long run. Simple maintenance is much cheaper than huge repairs, and it takes less time. We find that many of the most expensive repairs we complete are a result of overdue maintenance. Whatever thrill you're chasing, Wrench mobile mechanic will make sure your vehicle's up to the challenge.
---
---
---
Auto Repairs for Popular Vehicles