Get Auto Repairs in Carol Stream, Illinois From Our Mobile Mechanics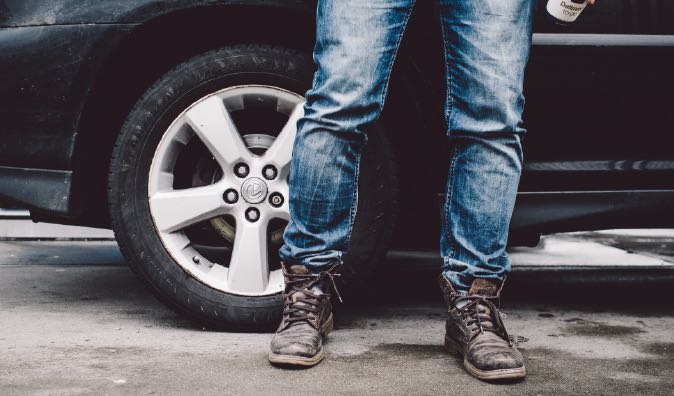 Top Mobile Mechanics in Carol Stream, IL
Our exceptional auto service plans are a partnership between you and our master mobile mechanics in Carol Stream, Illinois. All we need you to do is call us and schedule an appointment with your vehicle, and let us handle the rest! Preventative maintenance services and diagnostic checks will make sure you avoid costly repairs down the road in DuPage County. That's our goal, and we're positive that's your goal too. We can keep you ahead of all breakdowns and performance issues with a routine schedule, considering your vehicle's age, your driving habits, and the manufacturer's recommendations. With our quality maintenance services, you'll notice improved gas mileage, engine strength, and overall drive-ability. For years we've been making our mark in the automotive industry, making sure Illinois drivers always have a better option for auto service at convenience.
Why Choose a Mobile Mechanic
You deserve the finest service and repair for your car and truck. Call Wrench mobile mechanics for your vehicle's convenient auto repair and maintenance, where you'll be treated like a part of our family. We are dedicated to providing excellent service. Everything we do is backed by our experience, knowledge, and automotive expertise.
How to Schedule an Appointment with Wrench
To book one of our mobile mechanics, you have two options. You can both call our super friendly team and explain the problem or you can fill out the survey we have on our website. If you don't know what is wrong with your vehicle, then we will set up a diagnostic appointment first. This way our mechanic can assess the situation and let you know what you really need. With that information, we will create your auto repair quote and you'll be able to choose when and where you would like this service to occur. Our expert mechanics will arrive to the location on-time and completely prepared with all the tools and knowledge in order to get the service done as efficiently as possible. All you will need to do for us is give your keys to our mechanic so they can begin working. Then you'll be able to stay or go. If you leave, you can be confident in our mechanic's abilities and take comfort in knowing that we treat our customers' cars as if they were our own. After the service has been completed, we will let you know by text. Then our mechanic will clean the area and return your keys. So hire a Wrench mobile mechanic today and your car will be back on the road before you know it. Please don't forget to share your service experience with us.
What to Expect From a Service Appointment
Wrench's mobile mechanics can perform a wide variety of auto repair services on your car anywhere you find convenient. Need us to come to your home, school, or work? We will be there. We offer many different kinds of auto repair services from emergency to maintenance. If you need a routine oil change, we will make it easy on you and get it done right in your driveway. If you need emergency brake repairs, we won't make you hire a tow truck to transport your inoperable car to the shop, we'll bring the shop to you. To get our affordable auto repair quote, contact us via phone call or complete our online survey.
---
---
---
Auto Repairs for Popular Vehicles