Get Auto Repairs in Casper, Wyoming From Our Mobile Mechanics
Coming Soon To Casper, Wyoming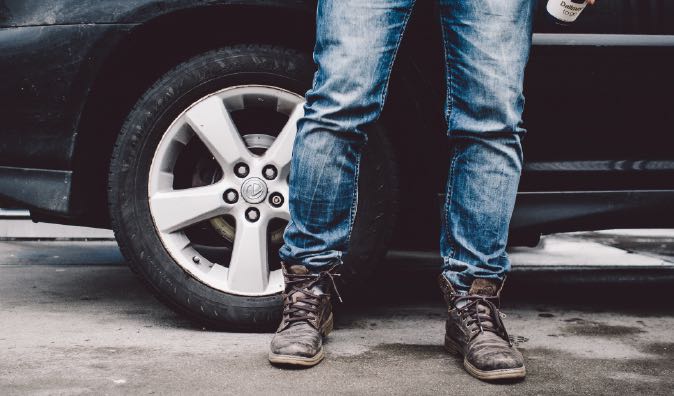 Top Mobile Mechanics in Casper, WY
The professional mobile mechanics here at Wrench are ready to provide services in Casper, Wyoming and the surrounding Natrona County. When you book a Wrench mobile mechanic, you can avoid the frustration of bringing your vehicle into a shop or garage and waiting for your car to be repaired. After carefully assessing your car repair needs, Wrench will give you a competitive auto repair quote and provide you with high quality auto repair right in your driveway. We provide repairs and ongoing maintenance and supply you with the information you need to keep your vehicle in top condition. Wrench mobile mechanics can repair or service any vehicle in Wyoming, no matter the make or model. Once we service your car, you will be able to drive with confidence knowing your vehicle is safe and reliable.
Why Choose a Mobile Mechanic
Electrical problems can be frustrating and inconvenient. Anything from a dead battery, to windows not working, or a short in a circuit, Wrench technicians are trained and equipped to handle the job properly and efficiently. As with all our service, repair starts with a proper diagnosis of the problem. We have the proper equipment and diagnostic material to handle all you electrical problems.
How to Schedule an Appointment with Wrench
When you contact us, you should expect to tell us what is wrong with your vehicle. We understand not everyone is a car expert, so if not, we offer diagnostic services where one of our mobile mechanics will come out and take a look in Wyoming. They will tell us what parts and services you'll need so we are able to calculate your auto repair quote. Then we will set up your service appointment and you'll get to choose a date and location. At that point, we'll match you up with one of our available mechanics in your area. Our mechanics will arrive on-time and fully prepared to tackle any obstacle. When you meet with our mechanic, you will need to give them the keys to your vehicle so they can begin their service.
What to Expect From a Service Appointment
One key aspect to take into consideration when you have purchased a vehicle is whether everything is in working order, particularly the braking system, particularly if you have just purchased a used vehicle. It is highly recommended that you always get your vehicle thoroughly inspected to ensure everything is as it should be so your driving is in no way compromised. The team at Wrench can assist you with a detailed check of all the key components of your vehicle and we have brake specialists to check braking system thoroughly. So book an appointment today and you'll be ready for your next excursion very soon.
---
---
---
Auto Repairs for Popular Vehicles