Get Auto Repairs in Castro Valley, California From Our Mobile Mechanics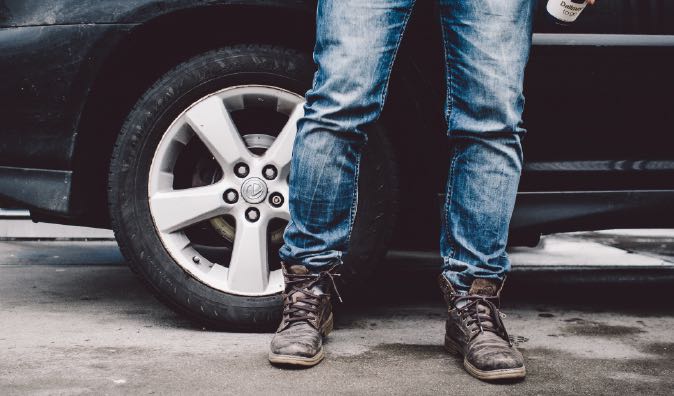 Top Mobile Mechanics in Castro Valley, California
Our dedicated and devoted Wrench employees and mobile mechanics in Castro Valley, California and Alameda County are all about customer care. We provide a lot of services for you starting the moment you book a mobile mechanic appointment with us. After you get an auto repair quote, we go to where you are to perform auto repairs on your vehicle. Once our mechanics are finished working on your vehicle, you can go to all the great places that Castro Valley has to offer, like the Castro Valley Car Show in June or the Vintage Alley Car Show in September, featuring bicycles and model cars.
Why Choose a Mobile Mechanic in Castro Valley?
When you employ us to perform your automobile repair in Castro Valley, you get the guarantee that our dependable mobile mechanics will bring their expertise and tools to wherever you may be. We at Wrench only employ the best mechanics to ensure their experience will come to you as well their ability to perform routine vehicle maintenance and many repairs on your car.
What You Can Expect From Your Mobile Mechanic
Wrench provides individualized care to all of our customers. You and your car are very important to us at Wrench. From the moment that you contact us, it is all about you and your car and getting it ready to roll again. We ask you what work your car is in need of and then provide you with a quote. If you are unsure of what is going on with your vehicle, that is okay. We will bring the tools and machinery needed to make the right diagnosis on what is going on with your vehicle. When we arrive where you are, we do our jobs and do it well, while you go about the duties and tasks of your daily life and get your car fixed as fast as possible.
The Services That Wrench Provides
If you live in near Castro Valley, Bay Area, or San Jose, or anywhere in Alameda County, you can have faith in the fact that Wrench will always be there to handle your vehicle with care. We provide a great variety of automotive maintenance and repair services like engine work, electronics, and repairing or replacing transmissions, brakes and a whole lot more. Preventive maintenance is also some of the services that we provide to prevent bad things from happening to your vehicle in the future.
Before you move around Castro Valley and see everything that is great about it, be sure to call us at Wrench to give your vehicle a tune-up, regular maintenance, and any car repairs you need. Whatever you need us to do to get your vehicle driveable again, we are more than ready to do it. To make an appointment whenever you are ready, just give us a call or visit our website.
---
---
---
Auto Repairs for Popular Vehicles