Get Auto Repairs in Cathedral City, California From Our Mobile Mechanics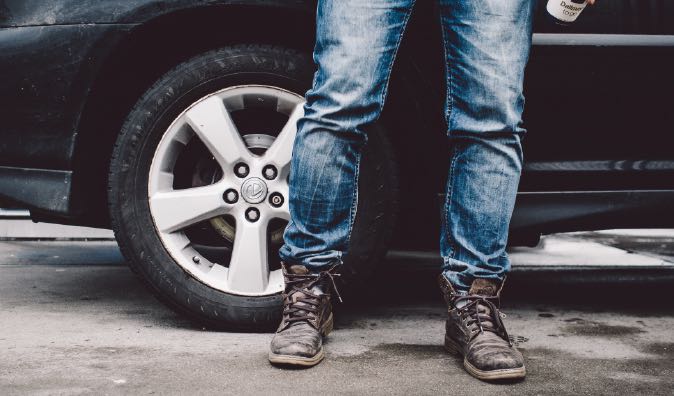 Top Mobile Mechanics in Cathedral City, CA
Residents and visitors in Cathedral City, California and throughout Riverside County are in luck when it comes to convenient auto repair services because Wrench's mobile mechanics are here to help! Our mechanics are able to perform a wide variety of services, including diagnostic consultations. When you call or log on to our website to book an appointment, you will fill in some information and we will give you our affordable auto repair quote right away. The quote we provide will be exactly what you'll pay. We have no hidden fees and no surprises. We'll get your vehicle all fixed up so you'll be on your was to the Canyon Plaza Shopping Center or the Cathedral Golf Club before you know it.
Why Choose a Mobile Mechanic
If you choose to hire a mobile mechanic for your auto repairs, you will be saving yourself time, money, and even stress. Our experienced mobile mechanics will arrive to your location to get your vehicle repaired and you don't even have to be present during the service. This means that you can use that time to be productive and get important work done or you can use it to relax and watch that TV show on Netflix that you never had the time to watch. You also won't have to pay any unnecessary towing fees because we will bring everything to you in order to get your vehicle back on the road. When you hire a mechanic from Wrench, you will truly be hiring the best in town. We are sure of that because of our long hiring process that includes multiple background checks. We carefully select each mechanic to represent our company and we want to give our customers nothing but the best.
How to Schedule an Appointment with Wrench
When you call us or complete the survey on our website, we will ask for the year, make, and model of your vehicle as well as the issues you are experiencing. If you don't know exactly whats going wrong, we can arrange a diagnostic appointment prior to the service. If we do that, we'll be able to give you our auto repair quote. Once you have received our quote, we will ask you to choose a convenient date and location for your service appointment. Finally we will match you up with a mechanic in the Riverside County area and you'll be all set for your service.
What to Expect From a Service Appointment
The only thing we require of you is that you are available to meet our mechanic so you can hand over your keys. When our mechanic starts their job, you will be free to leave if you wish. While you are gone, your vehicle will be in very good hands. Our mechanics are well-trained so they will be able to handle anything during your service. When the service has concluded, we will send you a text to let you know and our mobile mechanic will return the keys to your car. So go ahead and book an appointment today!
---
---
---
Auto Repairs for Popular Vehicles