Get Auto Repairs in Cedar Park, Texas From Our Mobile Mechanics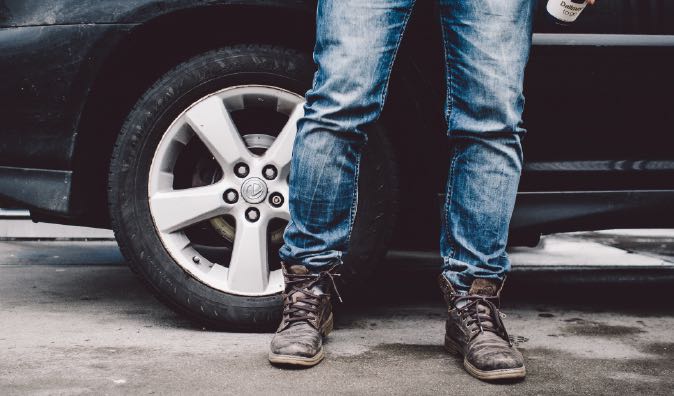 Top Mobile Mechanics in Cedar Park, TX
If you are in need of a quick and convenient auto repair or maintenance service and you are anywhere around Cedar Park, Texas, Wrench's mobile mechanics can perform your service anywhere you find convenient from your home to your office. With us, you will forget all about going to the shop because we will bring everything you'd get at the shop right to your own front door in Williamson and Travis Counties. We offer a huge range of services from brake repairs to oil changes. If you give us a call, we will be able to provide you with our affordable and transparent auto repair quote upfront. So let's set up an appointment today and get your car back to its prime condition so you won't need to miss out on your plans.
Why Choose a Mobile Mechanic
Our mobile technicians have many years of experience to provide you with the best service. Stop by for an oil change, brake service, alignments, and other major and minor repairs on all foreign and domestic vehicles. We provide towing as well as free pick-up and delivery from work or home, all at your convenience. Our mobile mechanics at Wrench are fully committed to getting your car back on the road in the most convenient way possible. Our mobile mechanics can save you time, money, and stress, all you need to do is give us a call.
How to Schedule an Appointment with Wrench
When you give us a call to book an appointment for your car or truck, we will need to know a little information before we can provide an accurate quote. Be prepared to tell us what is wrong with your car. However, if you don't know, don't worry because we can set up a diagnostic visit. For that, we will send a mechanic to take a look and they will identify the issue. Once we have that information, we will calculate your auto repair quote. Then you will be able to choose a date and location for your service. We will match you up with a highly qualified mobile mechanic near your area. Our mechanic will show up for the service on-time and completely prepared to handle any situation. When you meet up with our mechanic, give them the keys to your car and ask any further auto questions you might have. Then you'll be free to use your time however you please. When our services are finished, we will let you know via text. Then your car will be ready to take on the road once again!
What to Expect From a Service Appointment
All of our automotive repair and mechanic services at Wrench are performed by highly qualified mechanics. Our mechanic shop works on numerous vehicles with the use of quality truck and car repair equipment. Whether you drive a passenger car, medium sized truck, mini-van, or SUV, our mechanics strive to ensure that your vehicle will be performing at its best. Our mobile mechanics are capable of servicing a variety of makes and models. Our superior standards show that our mechanics always have the best interests of our customers in mind. Looking for a one-stop automotive repair solutions? Look no further than us, and allow our mobile mechanics to give you a reliable estimate of any automotive repair issue you might be facing.
As seen on www.austinsmobilemechanic.com.
---
---
---
Auto Repairs for Popular Vehicles