Get Auto Repairs in Cedar Rapids, Iowa From Our Mobile Mechanics
Coming Soon To Cedar Rapids, Iowa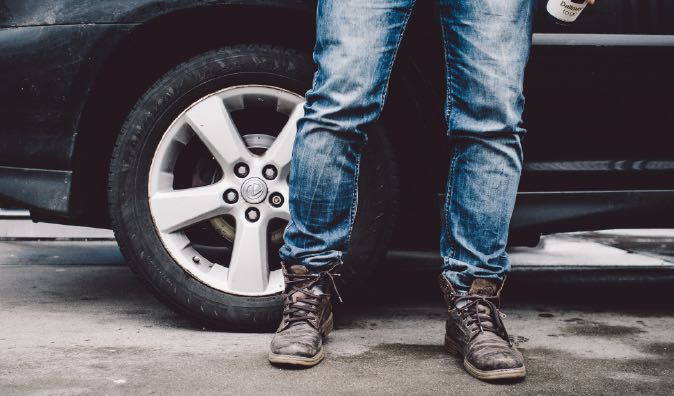 Top Mobile Mechanics in Cedar Rapids, IA
Attention car owners of Cedar Rapids, Iowa and the Linn County! Wrench's skilled mobile mechanics are providing incredibly convenient auto repair services in your area. Our mechanics will come to you so you can drop the shop. This means you will be saving time, money, and even stress when you use our services. In order to book an appointment with us, you will have to contact us and answer a couple questions so we will be able to create an accurate auto repair quote. Get in contact with us today and you'll be able to drive your vehicle soon!
Why Choose a Mobile Mechanic
When you hire a mobile mechanic to fix your vehicle's problems, you will be saving yourself plenty of stress. Rather than worrying about how you are going to transport your broken-down vehicle to the shop, we will bring the shop to you. Not only will you be avoiding stress, but you won't have to pay those unnecessary towing fees either. When you choose Wrench's mobile mechanics, you can be confident that you will be receiving the best service and repairs possible because each mechanic has to go through our long hiring process that includes multiple background checks. During the service, you will have the option to stay with our mechanic, or you may leave and spend your time elsewhere. This means you will be able to use your time wisely. If you have work that needs to get done, have us meet you at your office! If you want to relax and spend your time watching the latest Netflix craze, have us meet you at your home! Whatever you think will work best for you.
How to Schedule an Appointment with Wrench
When you get a hold of us, we will need to know what exactly is wrong with your car or truck so we can work out your quote. If you don't know what the issue is, we offer diagnostic services. For those, a mechanic will come out and take a look at your vehicle to figure out what isn't working properly. Then we will add up the costs of the parts and services you will need. Once you have received our quote, you will choose a time and place for your service so we can match you up with one of our mobile mechanics. Our mechanic will arrive promptly and prepared so all you will need to do is give them the keys to your respective vehicle. Once you've done that, the time will be yours to spend as you wish. No matter how you decide to spend your time, your vehicle will be in very good hands. Don't forget to share your service experience with us.
What to Expect From a Service Appointment
Wrench aims to provide excellent value for money to all car or truck owners. We always use high-quality parts to carry out our repairs, and our mechanics are highly trained. Our master mobile mechanics are ready to provide many common auto services, from oil changes to brake pad replacement. Simply let us know the service that you need. Wrench will provide you with an estimate of the costs, so you'll know what you need to pay for your auto service. If you aren't entirely sure what's wrong with your car, that's no problem. Our mobile mechanics can come to you and perform a full diagnostic assessment. Once we know what the problem is, Wrench will provide you with a quote for the repair. If you confirm that you agree to the quoted price, our mechanics can carry out the work at the location of your choice.
---
---
---
Auto Repairs for Popular Vehicles