Get Auto Repairs in Chambersburg, New Jersey From Our Mobile Mechanics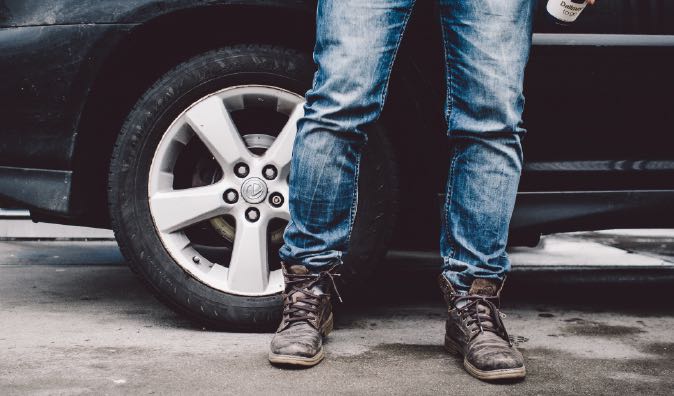 Top Mobile Mechanics in Chambersburg, NJ
If you are a car owner in Chambersburg, New Jersey, book an appointment with Wrench's expert mobile mechanics and your vehicle will be up and running in the most convenient way possible. We bring our high quality services and repairs to any convenient location in Chambersburg, New Jersey or the other neighboring cities so you can spend your time and energy doing the things that matter most to you. Once you try our services, you won't want to get your vehicle repaired at any other shop in Chambersburg. Book your appointment with Wrench's mobile mechanics today!
Why Choose a Mobile Mechanic
Mobile mechanics are the best option for you when it comes to auto repair and maintenance. With our services, you won't have to disrupt an entire day just to get your vehicle repaired. We will deliver our shop right to your driveway or workplace parking lot so you can use your time relaxing, being with family, or even working. Forget the days you've wasted waiting in a stuffy waiting room at your local auto repair shop in Chambersburg, New Jersey. So what are you waiting for? Book your convenient auto repair and maintenance service with Wrench's mobile mechanics today!
How to Schedule an Appointment with Wrench
To book your appointment with our mobile mechanics, all you need to do is visit our app or website and fill out our service form. We will need to know a little background information about your vehicle such as the make and model as well as which services you need. However, if you don't know what is wrong with your vehicle, don't worry, we can set up a diagnostic appointment. Once we have all of that information, we will create a quote for the service so you always know what to expect. Our auto repair quotes will be honest and fair because we don't believe in having any hidden fees. We want to create lasting relationships with our customers and the best way to do that is to tell them what to expect truthfully. After you accept our quote, you will choose a date, time, and location in Chambersburg, New Jersey for your auto repair appointment.
What to Expect From a Service Appointment
When it comes to our service appointment, the process is simple! Our mobile mechanics will arrive at your preferred location in Chambersburg, New Jersey on-time and ready to get your vehicle up and running in no time. As soon as our mobile mechanic arrives, all we ask is that you bring us the keys to your vehicle so we can get right to work. After that, you'll be free to do whatever you want to do. You are more than welcome to stay and watch our mobile mechanics, but you don't have to! We are her to bring convenience to your auto repair experience, so we are flexible to fit into your schedule. If you decide to leave and spend your time elsewhere, there's no need to worry about your vehicle. Our skilled mobile mechanics have spent years and years in the auto repair industry and will be able to handle any obstacle that comes in their way. We will be sure to keep you in the loop when it comes to your vehicle and you will be the first to know when it is finished. So feel free to get in contact with us today and your vehicle will be cruising on the highway in no time!
---
---
---
Auto Repairs for Popular Vehicles