Get Auto Repairs in Champaign, Illinois From Our Mobile Mechanics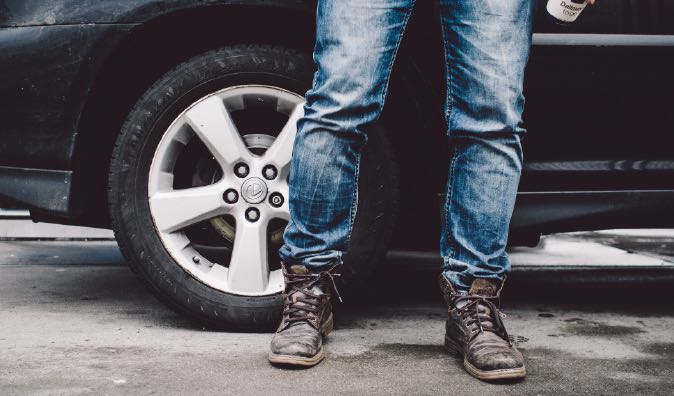 Top Mobile Mechanics in Champaign, IL
Wrench proudly provides exemplary mobile mechanics in Champaign, Illinois. At Wrench, we repair and maintain cars with the highest quality care! Your car's auto repair service needs should always remain in the hands of true professionals, and here we are. A team of master mobile mechanics have all been assembled with you and your vehicle in mind. Count on us for easy and convenient mobile mechanic and auto repair services. It is our pleasure to be there for you and your vehicle with convenience. But it's even better to see you drive away in a car running in better condition than before our services.
Why Choose a Mobile Mechanic
Choose a mobile mechanic near Champaign, Illinois for timely repairs without having to tow your car or truck to the auto mechanic's garage. Save on towing fees and time. Get your car fixed while you go about your routine at work or at home. We will come to you. We know what it is like trying to complete all the daily chores without a working or safe vehicle. We know how important it is to have your vehicle fully functional for recreation or your occupation. Our mobile mechanics pride themselves on keeping the cost of your repair competitive. We will perform a diagnostic, provide a competitive quote, and then perform that repair at the price quoted.
How to Schedule an Appointment with Wrench
When you book a service appointment, you can choose where you want your Wrench mobile mechanics to service your car. We can replace your car's brake pads while your car is parked on your drive or repair your engine cooling system while the vehicle sits in the parking lot outside your workplace. Simply let us know what service you require when you get in touch with Wrench. We'll give you an accurate auto repair estimate to let you know how much you need to pay, with no hidden fees or charges.
What to Expect From a Service Appointment
At Wrench, we will treat your precious vehicle like our very own. Every appointment will feature a unique vehicle that requires individual care and service. Wrench has a full array of maintenance and auto repair services available when you call for a quote. We ask what services you need or help you determine the maintenance required for your vehicle. Once you receive an auto repair quote, you can count on that being the price you'll pay. It's okay if you don't know exactly what's wrong with your car when you call to book your appointment! We can set up a diagnostic appointment, where a Wrench mobile mechanic can determine the issue and see what repairs your car needs in Illinois.
---
---
---
Auto Repairs for Popular Vehicles