Get Auto Repairs in Chandler, Arizona From Our Mobile Mechanics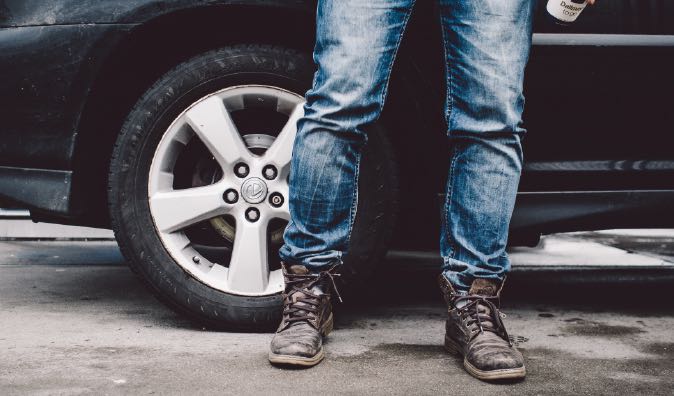 Top Mobile Mechanics in Chandler, Arizona
As the top mobile mechanics in Chandler, AZ, Wrench is thrilled to report: we make house calls! We invite our customers to allow our full-service mechanics to go right to your home. When it comes to first-rate auto repair, Wrench offers its Chandler, AZ, customers the opportunity to book a mobile mechanic that will arrive promptly at your door to assess and fix your car. We also offer auto repair quotes ahead of time. Get your car back in working order so you can attend an upcoming Chandler classic car show or cruise the scenic back roads of this picturesque Arizona town. You can trust Wrench to handle all types of auto repairs and routine vehicle maintenance.
Why Choose a Mobile Mechanic?
A mobile mechanic is your answer to high-quality car repair in Chandler, AZ. From vehicle tune-ups to routine oil changes, our Wrench mobile mechanics make car maintenance and repair as convenient as waving to our service provider from your window. Our mobile mechanics are expertly trained and committed to providing our Chandler customers with efficient service. Each mechanic is certified and able to perform most jobs in customers' parking spots or driveways. Wrench is a full-service auto repair company that takes its business right to your door. Once you experience are convenient home service, you'll never want to visit the shop again — and that's ok with us!
What to Expect from a Service Appointment?
When you require auto service, just call Wrench and describe what you need. We can provide you with a quote before sending one of our mobile mechanics to your Chandler home. We offer fair rates for our auto repair services and will always provide you with upfront costs. If you aren't sure what's wrong with your car, we can set up a diagnostic appointment to determine the auto repairs your car may need. Once we understand the nature of your car's needs, we'll provide you with an auto repair quote and get started making repairs to get your vehicle in optimal working order again.
Auto Repair Services
Wrench mobile mechanics can perform many commonly needed auto repair services right at your home. Our mechanics routinely provide services in association with brakes, powertrain, heating and air conditioning, starting and charging, transmission, engine and cooling, diagnostics, and more. When something is going wrong with your car, it can be a real hassle to get your car to the shop. This is why Wrench believes in bringing the best auto repair service to you. We will arrive with the necessary gear and equipment needed to repair or maintain your vehicle. If you live in or around Chandler, you can count on Wrench to service your vehicle with guaranteed workmanship and consummate know-how.
For full-service car repair conveniently performed at your home, call Wrench. You can call us or book your auto repair appointment online. Our goal is to conveniently maintain and repair your vehicle so you can get back on the roads of Chandler, AZ, as soon as possible.
---
---
---
Auto Repairs for Popular Vehicles