Get Auto Repairs in Charlotte, North Carolina From Our Mobile Mechanics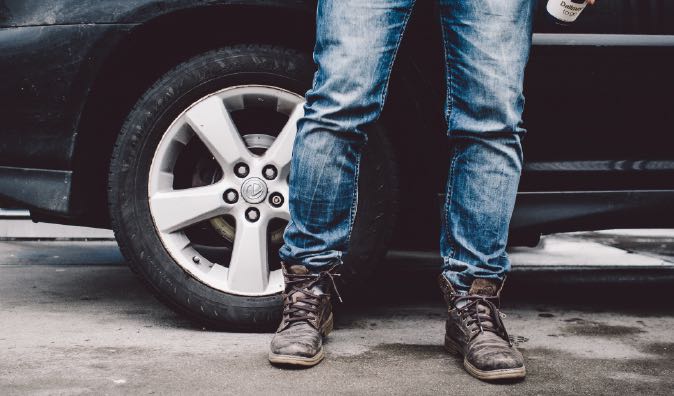 Top Mobile Mechanics in Charlotte, NC
If you are a car owner in Charlotte, North Carolina or elsewhere in Mecklenburg County, then you are in luck when it comes to auto repair services! Wrench's skilled mobile mechanics provide convenient repairs at any location of your choosing. To book an appointment, you will need to give us a little background information about your vehicle. You can do this over a phone call or by completing the form on our website. After that, you will receive our affordable auto repair quote. At Wrench, we give our honest quotes upfront so you will know exactly what you will be paying. No surprises, no hidden fees. Give us a try today and you'll be back on the road so you can enjoy a day at the NASCAR Hall of Fame!
Why Choose a Mobile Mechanic
Auto repair services should be easy! That's why Wrench's mobile mechanics are improving the auto repair industry, one service at a time. We will save you time, money, and even stress. You will be able to choose where you want the service to occur, so forget all about towing trucks and paying those easily avoidable expenses. Next time you find yourself in a situation where you need a tow truck, call Wrench instead! Also, during our services, we won't required you to be present the whole time. Feel free to leave and spend your time getting work done or even just relaxing. So call us today and get your appointment so we can get your vehicle up an running before you know it!
How to Schedule an Appointment with Wrench
To book you appointment, you will need to get in contact with us. You can either call our super friendly team and verbally give us the information we need, or you can fill out the short survey on our website. We need to get a little information such as the year, make, and model of your vehicle so we can accurately create your auto repair quote. Then you will be able to let us know what is wrong with your vehicle. However, we know not everyone is an expert when it comes to cars, so we also offer diagnostic services. If you request a diagnostic appointment, our mechanic would come out and take a quick look at your vehicle so they can find the issue and figure out the most effective way to fix it. Once we know exactly which parts and services you'll be needing, we will give you our quote for your service. Then you will get to choose a convenient date and location for your service to occur. It's that easy! Our convenient auto repairs are only one call away, so book your appointment with Wrench today!
What to Expect From a Service Appointment
Your appointment will go very smoothly. The only thing we ask of you is to be available so you can hand over your car keys to our mobile mechanic. Once they have the keys, they will begin diligently working and you will be free to do whatever you please. Some of our customers enjoy watching our mechanic work so they can get all their questions answered, and others prefer leaving and spending their time working or being with family. No matter what you wish to do during your service, you can be sure that your vehicle will be in very good hands! At Wrench, we treat every car with the same care and respect as we would treat our very own. If you do end up leaving, we will send you a text to let you know when your car is finished with it's service. Then our mobile mechanic will return your keys and you will be able to take your car out for a cruise once again!
Wrench Comes to Your Neighborhood
---
---
---
Auto Repairs for Popular Vehicles