Get Auto Repairs in Chattanooga, Tennessee From Our Mobile Mechanics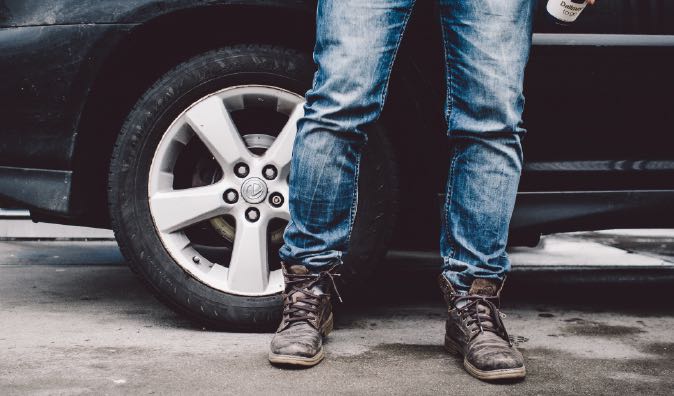 Top Mobile Mechanics in Chattanooga, TN
We live in busy times. Money and time are often interchangeable in the United States' workforce, so our our highly qualified mechanics want to help you save time and money so you can spend it on the things you love such as your family, friends, career, or recreational activities. Our skilled technicians will travel to your home or office to provide you with convenient, cost-effective, and efficient service to your car or truck in Chattanooga, Tennessee and throughout Hamilton County. Our friendly team can come to you to evaluate your car and provide competitive auto repair estimates. Don't let a busted radiator or dead battery ruin your day. We can come to you wherever you may be to fix and repair your vehicle.
Why Choose a Mobile Mechanic
If you're experiencing an electrical problem with your vehicle, you may be feeling some stress, as electrical repairs have a reputation for being complex and expensive to fix. But don't panic—when your electrical repair involves blown fuses, battery issues, spark plug wires, or faulty switches, Wrench's mobile mechanic can get you back on the road for much less money than you think. For more complicated electrical issues, we also have the auto repair technicians you can trust. Our technicians are auto electrical repair experts and our services comes with utmost convenience.
How to Schedule an Appointment with Wrench
Choosing Wrench's convenient and reliable service means you don't have to spend time working out how to fix your vehicle yourself or sourcing the parts for the repair. Instead, you can spend more time on the areas of your life that are most important to you. When you call and if you aren't sure why your vehicle isn't running as well as it usually does, Wrench mobile mechanics can complete a diagnostic assessment to detect the underlying problem and work out how to fix it. Before we go ahead with the repair, we'll send you a quote so you can decide whether the cost is acceptable to you. Choosing Wrench as your car repair service provider means you never face hidden charges. Instead, you get a high-quality and convenient service at a fair price in Chattanooga.
What to Expect From a Service Appointment
When you book a service appointment through Wrench, you can specify where you want our mobile mechanics to work on your car. We're happy to come to you at your home or at work; just let us know which is more convenient for you. If you know what service your car needs, you can let us know at this point. Alternatively, book a diagnostic assessment to have our mechanics take a look at your vehicle and work out what's wrong with it. All Wrench mobile mechanics pass background checks and are vetted for reliability. You can expect them to be friendly and professional as they work on your car. Thanks to their extensive training, they can fix many common to complex vehicle faults on the spot without needing to take your car to the repair shop in near future.
Wrench Comes to Your Neighborhood
---
---
---
Auto Repairs for Popular Vehicles