Get Auto Repairs in Cherry Hills Village, Colorado From Our Mobile Mechanics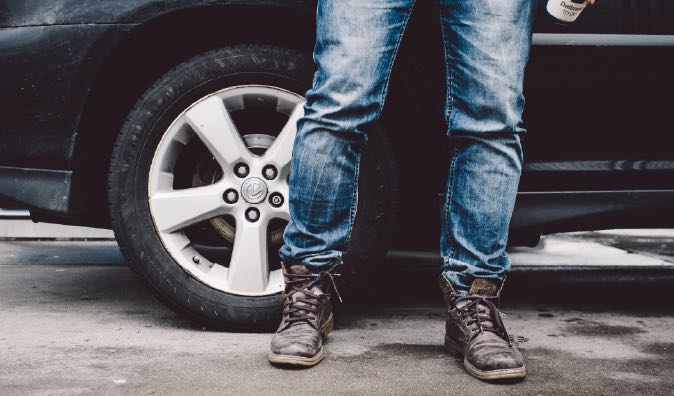 Top Mobile Mechanics in Cherry Hills Village, CO
To book an appointment with Wrench's skilled mobile mechanics in Cherry Hills Village, visit our website or app and fill out our service request form. Our mobile mechanics will bring the most convenient auto repair and maintenance services to your preferred location. With mobile mechanic services, you will be able to make your auto repair services more personalized to your lifestyle. If you are busy with work, have us service your vehicle in your office parking lot in Cherry Hills Village. If you are a stay-at-home parent, have us service your vehicle right in your driveway in Cherry Hills Village. The possibilities are endless with Wrench's expert mobile mechanics!
Why Choose a Mobile Mechanic in Cherry Hills Village, CO
The mobile mechanic industry is growing rapidly across the United States, and for good reason! If you can get a routine oil change or a more complicated service like a battery replacement right at your doorstep, why would you ever visit a traditional auto repair shop ever again? Wrench is providing our convenient auto repair services to customers in Cherry Hills Village! We guarantee that once you book an appointment with one of our mobile mechanics, you will be hooked on Wrench for life. We carefully select each mechanic that joins our team because of their skill level and dedication to improving the customer experience. All of our mobile mechanics have had years and years of experience servicing all different makes and models. They have built up a strong knowledge base and will be able to take care of any of your auto repair needs. So if you are looking to join the trend of using a mobile mechanic, Wrench is here for you! Book your appointment with us in Cherry Hills Village and you will be looking forward to auto repair experiences!
How to Schedule an Appointment with Wrench
If you'd like to book your appointment with us in Cherry Hills Village, go to our website or app. Once you log in and fill out the information on our online service request form, we will be able to set up your appointment with a date, time, and specific location in Cherry Hills Village that works best for you. If you don't have an account with us, we highly recommend that you make one so we can log the service and keep track of your vehicle's past services. As soon as your appointment is on our schedule, we will confirm and make sure that we get a mobile mechanic out to your location on-time and prepared to perform the most efficient auto repair or maintenance services possible. Another great thing about our booking process is that we will provide you with an affordable auto repair quote prior to any work on your vehicle. This way you will know exactly how much our services are and you will be able to decline them if you wish. We will never increase the prices after the service and have no hidden fees! With Wrench, what you see is what you will get. So go ahead and book your appointment with Wrench in Cherry Hills Village today!
What to Expect From a Service Appointment
Haven't had an appointment with Wrench yet? Don't worry about it! Our team will keep you updated and informed throughout the whole process so you can leave your stress elsewhere. The only thing you will need to do for us is make sure our mobile mechanic receives the key once they arrive at your location in Cherry Hills Village. You can either bring it to our mobile mechanic, or leave it under a mat or other hiding spot. Our mobile mechanic will immediately get to work and you will choose how you want to spend your time. If you'd like to stay and watch our mobile mechanic service your vehicle, go for it! We also understand if you have other things to do. Throughout the entire service, we will send you a message to keep you updated on the status of your vehicle. As soon as we are finished, you will be the first to know and will be able to cruise around Cherry Hills Village or the greater Denver area once again. We look forward to servicing your vehicle very soon!
---
---
---
Auto Repairs for Popular Vehicles