Get Auto Repairs in Cheyenne, Wyoming From Our Mobile Mechanics
Coming Soon To Cheyenne, Wyoming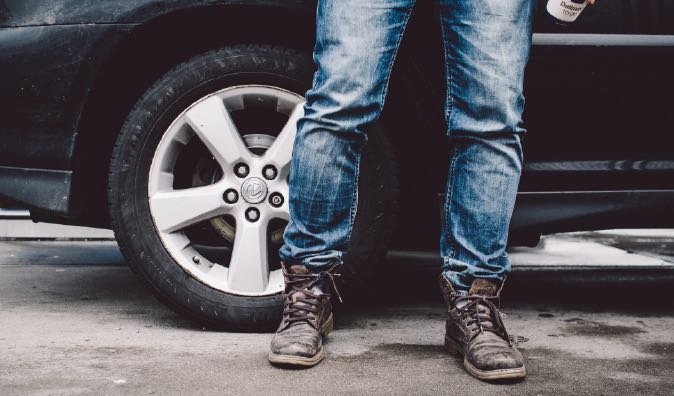 Top Mobile Mechanics in Cheyenne, WY
From battery services to brake repairs, and engine tuning to tire services, Wrench's master mobile mechanic offers a large range of automotive repairs to suit your individual requirements in Cheyenne, Wyoming and surrounding Laramie County. We offer a wide variety of services from brake repairs to oil changes at your preferred place and time. You'll be hard-pressed to find the same level of expertise that Wrench auto mechanics provide! Our specialist mechanics have years of experience working on both domestic and import vehicles of all makes and models and can work with you to find cost-effective repair and maintenance alternatives.
Why Choose a Mobile Mechanic
The engine plays a pivotal role in the workings of a car. The way an engine works and functions depends upon the driving conditions. Proper engine service and repair helps the engine recover from the strain of handling bad roads. It might also be that your engine is being put to the grind because of the miles that you drive every single day. The condition of the engine also has a lot to do with how you use your car. Wrench's mobile mechanics bring convenience into the auto repair industry so you won't need to keep putting off your maintenance appointment. With mobile mechanics, you can get your car services right in your driveway.
How to Schedule an Appointment with Wrench
If you would like one of our mobile mechanics to repair your vehicle, you can get an appointment by giving us a call or by completing the short survey we feature on our website. We will ask you to provide some information such as the type of vehicle that needs repair as well as what's wrong with it. If you don't know what's wrong with it, then we can arrange a diagnostic appointment in Wyoming. For that, we will send one of our mobile mechanics out to take a look at your vehicle. Once they identify the problem and we know exactly what parts and services will be needed, we will calculate your auto repair quote. Then we will ask for a convenient date and location for your appointment. After that, you won't have to worry about anything else. We will match you up with one of our mobile mechanics in your area and they will come to your location prepared to handle anything.
What to Expect From a Service Appointment
If you live in Wyoming or surrounding in Laramie County, you can depend on Wrench and our professional mobile mechanics to service your vehicle needs. We offer a broad range of services including maintenance and repair of your car's heating and cooling system, engine, transmission, brakes, electronics and other services. No matter how big or small the problem, we will be there to help you. We will provide the professional and reliable service that you expect and deserve. Your vehicle is an important part of your life, and you need to feel confident that it will get you safely where you need to be. Call Wrench today so that we may come to you and perform routine maintenance on your car. You will see how easy and convenient car repair and maintenance can be. You will be glad you called!
---
---
---
Auto Repairs for Popular Vehicles