Get Auto Repairs in Chico, California From Our Mobile Mechanics
Coming Soon To Chico, California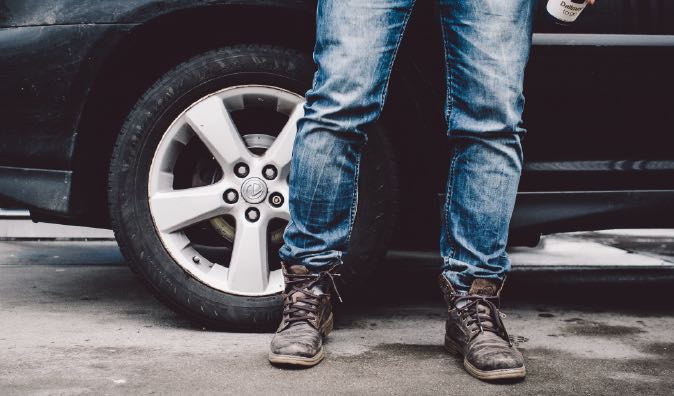 Top Mobile Mechanics in Chico, CA
No matter how carefully you drive in Chico, California and surrounding Butte County your car will need occasional repairs and services. These general repairs may include engine diagnostics and repairs, alignments, brakes, front end and rear end diagnostic services and electronics service and repair. To have your domestic vehicle repaired and maintained, contact Wrench mobile mechanic today. At Wrench, we have experts who can handle even the most challenging domestic vehicles. You can enjoy the fun and elegance that a car can bring to your garage without the effort of servicing it by yourself – simply call Wrench and our mechanics will take care of it for you.
Why Choose a Mobile Mechanic
To keep your vehicle running properly at all times, we offer various services that are carried out by our certified, expert auto service and repair technicians who have years of experience performing everything from oil changes to a complete engine overhaul. We use high-tech diagnostic equipment to guarantee your vehicle is repaired and/or serviced correctly the first time around, and we only use the highest quality replacement parts, filters, oils, and components when it comes to your car or truck.
How to Schedule an Appointment with Wrench
Once you book an appointment with us, we will match you up with a qualified mechanic near you. We will need to know what is wrong with your car, but if you are unsure, we can set up a diagnostic appointment first. Then we will know exactly which parts and services you will need so we can calculate your auto repair quote. After that you'll be able to choose your suitable date and location for your service appointment. Our mechanic will show up prepared and on-time. Then you'll need to give the car keys to our mechanic so they can begin working. At that point, you'll be free to spend your time doing something else. Our mechanic will take great care of your car so there's no need to worry while you are gone. Each mechanic has plenty of experience so they'll be able to tackle any obstacle with ease. When they have finished the auto repair service, you will be notified via text message. Then your keys will be returned and our mechanic will clean up the area. Book an appointment with Wrench and your car will be running like a champ once again.
What to Expect From a Service Appointment
The appointment will be completely painless for you. All we ask is for you to give your keys to our mechanic. They will take good care of your car so you are free to leave and spend your time more efficiently. Our mechanics will have all of the knowledge and tools in order to handle any situation so you can be confident that your vehicle will be repaired and back to its optimal condition very soon. When our mechanic has finished the service, they will let you know and clean up the area so it appears as if they were never there. So hire a Wrench mobile mechanic today and your car will be back on the road in no time.
---
---
---
Auto Repairs for Popular Vehicles