Get Auto Repairs in Chino Hills, California From Our Mobile Mechanics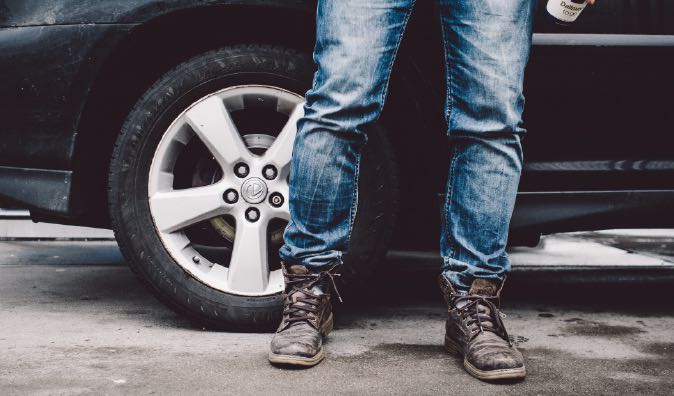 Top Mobile Mechanics in Chino Hills, CA
Imported vehicles can be an economical or stylish alternative to domestic cars. Obviously, they will require general repairs at some point in Chino Hills, California and surrounding San Bernardino County. Additionally, maintenance and repair of these vehicles requires knowledge and tools not possessed by many auto solutions. If you have issues with your import vehicle, contact Wrench mobile mechanics today for professional import general repairs. We have the expertise required to get your vehicle running like new again.
Why Choose a Mobile Mechanic
An off-highway vehicle is a vehicle capable of driving on and off paved roads. An off-road vehicle can comfortably use any type of road. These vehicles are characterized by large tires. When an off-road vehicle develops problems, it should be serviced by a solution that has experience in off-road repair. We use the latest diagnostic equipment to guarantee your vehicle is repaired or serviced properly and in a timely fashion. For expert off-road vehicle repairs, contact Wrench today for your better service experience.
How to Schedule an Appointment with Wrench
When you decide to schedule an appointment with us, you can let us know by giving us a call or by filling out the short form on our website. You will need to know the year, make, and model of the vehicle you wish to be repaired. If you happen to know what is wrong with your vehicle, we will be able to give you a quote for the service right away. If you don't know what's wrong, we will be able to set up a diagnostic appointment where our mobile mechanic will meet up with you to identify the issue and determine the best way to fix it. Once you have received your quote, you will be able to choose a time and place for your service. Then we will choose a qualified mechanic that is servicing in California and they will arrive to your appointment on-time and prepared.
What to Expect From a Service Appointment
If you live in Chino Hills, California, you can count on Wrench to repair or maintain your vehicle. Wrench offers a comprehensive list of services that include solutions for common issues to services that call for specialized knowledge. Wrench will help you to prepare your car, including checking your battery, tire pressure, and adjusting and changing your oil at your preferred time and place.
---
---
---
Auto Repairs for Popular Vehicles