Get Auto Repairs in Chula Vista, California From Our Mobile Mechanics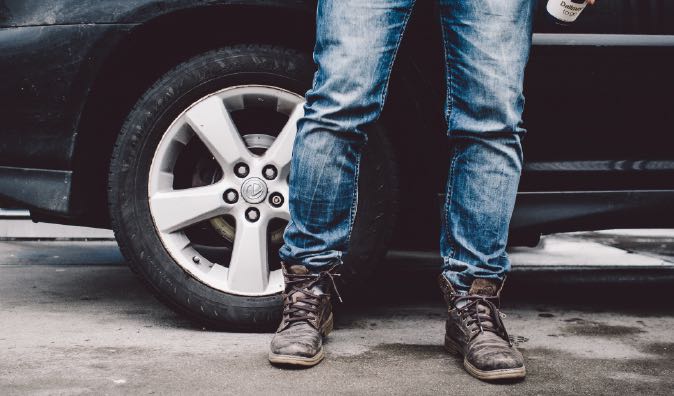 Top Mobile Mechanics in Chula Vista, California
When your car needs a tune-up, oil change, or brake job, pull out your phone and Google, "Wrench mobile mechanics in Chula Vista in San Diego, CA." Even better, download the Wrench app. We're forever changing the way you care for your car. When your precious car needs work, you want mechanics you can trust and you want the best. When you've got better things to do, you want that ace mechanic to come to you and get the job done thoroughly, efficiently, and at a no-surprises price.
Why Choose a Mobile Mechanic
"Krispy Kreme Tuesday sounds like fun, but I would rather take my car to the shop," said no one, ever. We come to you. Our awesome mechanics can complete most jobs right in your driveway or even in your parking space at work. We'll get the job done Monday so you can show off your car on Tuesday at Burbank & Irwindale Speedway.
Car won't start? We'll do our best to get you there. If you've scheduled a routine maintenance or auto repair but something has come up at the last minute and you need to stay home, we'll come to you. Here are just a few of the hassle-free jobs we can do for you while you tackle more important things:
Oil changes
Diagnostics
Replace radiator, hoses, belts, and calipers
Engine cooling fan relay
Water pump, alternator, and gasket replacement
A/C and heating maintenance
Brake pads, spark plugs, starter, and ignition coil replacement
Check out our website to see what else we can do while you're doing something more pressing. Our mobile repairs will free up your time to entertain the in-laws or go to Petco Park to cheer on the Padres.
What to Expect From a Service Appointment
If you know what work you want done, we'll give you a fixed quote. Not sure what you need? When you book a mobile mechanic appointment with Wrench, one of our mechanics will come out and do a diagnostic. Wrench will then provide you with a fixed, no-hassle auto repair quote. The price we quote is the price you pay.
Once you've accepted our quote, we'll fix your car right where you are. We bring all the tools, expertise, and equipment necessary to do the job. Then, when the work is done and you're back on the road, we've got you covered with our 12,000 mile/12-month guarantee.
Our customers love carrying on with business without taking valuable time off to drive or tow their vehicles to the shop to have their alternators and starters replaced. They love our honest, forthright approach to doing business and how we tackle things that you may not expect us to or even know need attention!
We work on all types of cars and trucks. We're efficient and thorough, and we'll always leave your car spotless. We'll diagnose and correct the problem immediately and blow you away with the quality service that we provide. Once you go Wrench, you'll never go back to a conventional auto shop!
---
---
---
Auto Repairs for Popular Vehicles