Get Auto Repairs in Clarksville, Indiana From Our Mobile Mechanics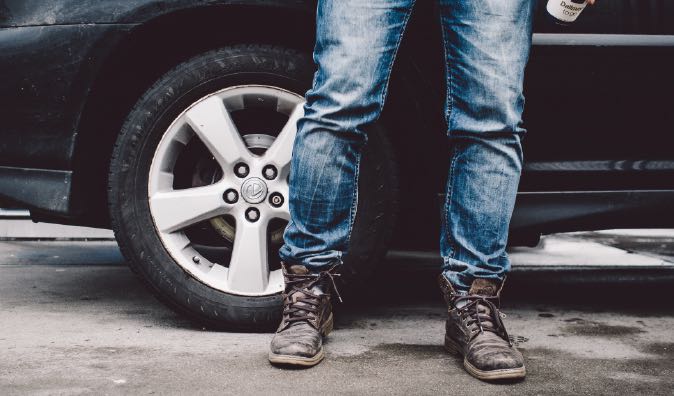 Top Mobile Mechanics in Clarksville, IN
Clarksville, Indiana is a great place to be a car owner because Wrench's mobile mechanics are servicing those living all over Clark County and the greater Louisville metropolitan area. With our convenient auto repair and maintenance services, you can get the shop delivered to any preferred location such as your home, office, or even a favorite park-like Falls of Ohio State Park. Mobile auto repair and maintenance services are becoming much more popular than ever before and for good reason! Book an appointment with Wrench and we guarantee you will quickly become a loyal customer for life.
Why Choose a Mobile Mechanic in Clarksville, IN
If you haven't experienced an auto repair or maintenance service from a mobile mechanic in Clarksville, Indiana, then you have a lot of things to look forward to. Think about the past experiences you have had to get your car repaired, both last-minute and planned-out services. Odds are you had to do a lot of coordinating with friends and family to get yourself to and from the auto repair shop. Or maybe you had to spend hours in the stuffy waiting room, snacking on stale, unsalted popcorn and wasting your time scrolling through social media. Either way, most people don't have very good experiences with the automotive industry. They paid way too much money or the services took too long to complete. However, with Wrench's mobile mechanics, you can have the best auto repair experience ever. We will deliver our services right to your preferred location and you won't have to deal with long wait times or hidden fees. With Wrench, you will find an automotive partner that you can trust with one of the biggest investments you have probably made. Treat your car with respect and book an appointment with our mobile mechanics in Clarksville, Indiana today!
How to Schedule an Appointment with Wrench
If you are interested in booking a service appointment with us, you can go to the homepage of our website, download our mobile app, or reach out to us via phone call or email. You will be expected to provide us with some information about the type of vehicle you own and the services you want from us. This means you should be able to give us the color, year, make, and model of your car as well as the VIN and license plate number. Then you will request the service that your car needs. We offer a bunch of services from routine maintenance to emergency repairs. Once you have decided on a service or you have requested a diagnostic appointment, we will ask you to choose a date, time, and specific location in Clarksville, Indiana for your Wrench appointment. After that, we will send you a confirmation email and you will be ready to go for your appointment in Clarksville!
What to Expect From a Service Appointment
Your appointment in Clarksville, Indiana will be quick and easy. All you need to do as our customer is meet our mobile mechanic by your vehicle when they arrive so you can give them the keys to your car. Before they get to work, they will give you a brief rundown of the requested services and that will be the perfect time to ask any burning questions you may have. Then you will be free to spend the rest of your time however you please. Some of our customers in the greater Louisville area like to spend their time watching and chatting with our mobile mechanic while others prefer to spend their time away from their vehicle, working in their office, or relaxing in the comfort of their home. No matter what you decide to do, your car will be in great hands. To ensure that every Wrench customer will receive the best quality service and repairs, we have a very long and intensive hiring process in place that helps us select the best candidates. Our mobile mechanics have plenty of years of experience, great technical and customer service skills, and a true passion for making the world a better place in any way they can. These qualities are what sets Wrench apart from our competitors and once you book an appointment with us in Clarksville, Indiana, you will be looking forward to your next appointment. When our mobile mechanic is finished with their job, they will let you know, clean up the area, and return your car keys. Then you will be able to hop back in your car and cruise down I-465 once again. Book an appointment with Wrench's certified technicians in Clarksville, Indiana today.
---
---
---
Auto Repairs for Popular Vehicles