Get Auto Repairs in Clarksville, Tennessee From Our Mobile Mechanics
Coming Soon To Clarksville, Tennessee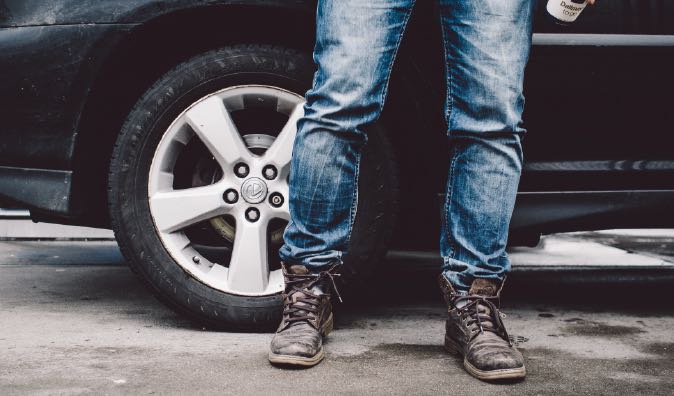 Top Mobile Mechanics in Clarksville, TN
No one likes to see their car's check engine light come on. The light could mean a costly problem, like a bad catalytic converter, or it could be something minor, like a loose gas cap. Wrench is a car diagnostic mobile mechanic with a reputation built on reliability and making it easy for our clients to get back on the road. At Wrench, we can pull the code and diagnose the problem for you in Clarksville, Tennessee and the surrounding Montgomery County. Give us a call or visit our website for expert assistance at your convenience.
Why Choose a Mobile Mechanic
Your automotive and auto parts come with a factory recommended service and maintenance schedule. The manufacturer will tell you how often to service or replace an auto part. At Wrench mobile mechanics, we offer factory recommended service. Our highly skilled auto mechanics offer comprehensive knowledge and experience. Our expert mobile mechanics handles all your factory recommended services and maintenance needs with the latest diagnostic equipment. Remember, we work on all American and imported vehicles with ease. We pride ourselves on our customer service and attention to detail. We ensure that our customers are 100% satisfied, while fixing your vehicle right, the first time.
How to Schedule an Appointment with Wrench
You can schedule a diagnostic appointment if you're not yet quite sure about your vehicle. Our team can take care of that as well and get you a quote quickly once we've determined what the issue is. Then we can set up a second appointment to come out and take care of the issue. Once you're ready to schedule your appointment with us, give us a call or schedule it right on online. Just let us know what's wrong, and we'll get you the quote you need to make your decision. With our transparent prices and high quality service, we know that you're going to be more than happy to have one of our team come work on your vehicle.
What to Expect From a Service Appointment
You'll want to choose an experienced Wrench mobile mechanic so that you can get the job done quickly and a whole lot easier than having to go anywhere else in Clarksville. With a traditional mechanic, you have to wait around at the shop for your appointment, or leave your car for a few days before they can get to it. With Wrench, you get your vehicle looked at wherever you are, and you get it right back the same day because it never leaves your sight. That's definitely going to make things easier for you and your family, so you can continue going about your day and get things done.
---
---
---
Auto Repairs for Popular Vehicles