Get Auto Repairs in Claycomo, Missouri From Our Mobile Mechanics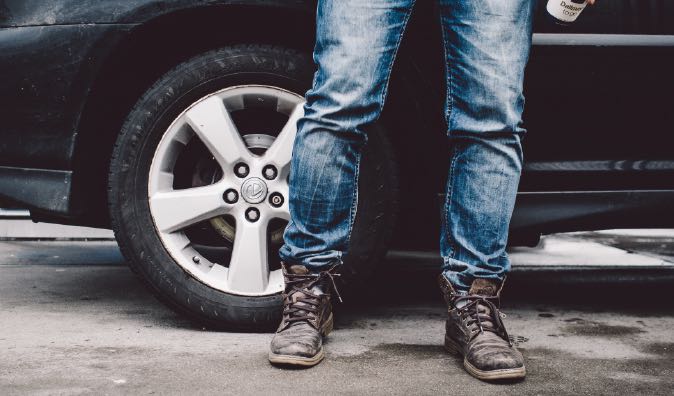 Top Mobile Mechanics in Claycomo, MO
For residents in Claycomo, Missouri, or elsewhere in the greater Clay County or surrounding Kansas City metro area, the top mobile mechanics are employed by Wrench! We are a team of highly-skilled, certified mobile mechanics that will bring the shop right to your driveway, office parking lot or any other convenient location of your choice. We are working hard to transform the auto repair industry so our customers can spend their time on the things that matter most to them. To us, providing high-quality auto repairs and seeing the huge, relived smiles on our customer's faces is what matters most. After you try our services in Claycomo, Missouri for the very first time, we guarantee you will be telling all of your friends in the Kansas City metro area about Wrench's incredible mobile mechanics. To see what others in Claycomo, Missouri have said about Wrench, check out our Facebook page or other social media platforms. In no time, you will understand why our customers come back time and time again because you will be calling Wrench every time you need an auto repair or maintenance service!
Why Choose a Mobile Mechanic in Claycomo, MO
Mobile mechanics have so many benefits! First of all, they will make the auto repair process easier for you. All you need to do is block out a chunk of your day where you will probably be in the same area for a while. You could be working in your office, watching your kids at home, shopping at the mall, and more! Then you will book an appointment with Wrench and our mobile mechanic will arrive as soon as possible. While our mechanic services your vehicle, you won't be required to stick around. As long as you can return to your vehicle when we are finished, you will be free to walk around the nearby Claycomo area. Our mobile mechanics will also save you money because you will be able to bypass the towing fees that might be required if you are trying to get a broken down vehicle to the shop. As long as your vehicle is parked in a safe and relatively flat area, our mobile mechanics will be able to come to you and service it on-site. While these are only a couple of the benefits you will experience, we urge you to try our convenient auto repair services in Claycomo, Missouri for yourself!
How to Schedule an Appointment with Wrench
To book your auto repair or maintenance appointment with our mobile mechanics in Claycomo, Missouri, or elsewhere in the greater Kansas City metro area, simply go to the Wrench app or visit our website homepage. You will be able to book your appointment directly by giving us some information about your vehicle, letting us know which services you need, and then scheduling your appointment so that it works best for your schedule. If you have an account with us, the booking process will go much faster. So if you don't have an account, we highly recommend creating one as it will only take a few minutes. Once we have all the information we need and we know which services we will be performing, we will give you an honest quote for the appointment. This quote will be affordable and transparent, so don't worry about having to pay any hidden fees. We will also give you an estimate on how long the service will take, but sometimes the service will take a little longer or a little shorter depending on a variety of factors. Then you will choose a date for your appointment as well as a time that works best for you. We will also need an address for your chosen service site, whether you want us to come to your home, office, or another location. After all that, we will send you a confirmation message with all the details of your service appointment in Claycomo, Missouri.
What to Expect From a Service Appointment
On the day of your appointment, our mobile mechanics will be sure to stay in contact with you. You can expect that our mobile mechanic will arrive at your preferred location on-time, but if they are running late for any reason, they will give you a heads up. When we arrive, you will need to give us the keys to your car, but after that, you will be able to do whatever you want. If you choose to spend your time elsewhere in Claycomo, we will keep you in the loop on the status of your vehicle. Our mobile mechanics have plenty of experience in the auto repair industry and are skilled in their craft, so you can trust our mechanic with your vehicle. We vow to treat every single vehicle as if it were our very own. When we have completed the job, we will let you know and make sure the area is all cleaned up. When you return to your vehicle, the area will be clean and your car will be ready to hit the road. It's that simple to receive an auto repair service with Wrench! Our mobile mechanics in Claycomo, Missouri are looking forward to servicing your vehicle soon!
---
---
---
Auto Repairs for Popular Vehicles